Maidan Wardak-Ghazni power project inaugurated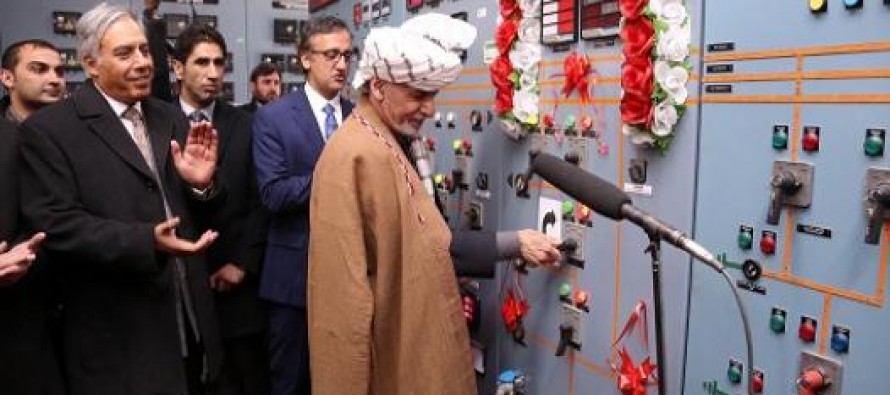 President Ashraf Ghani inaugurated the 220kw Ghazni-Maidan Wardak power project on Thursday in Chamtala area of the capital Kabul.
Addressing the inaugural ceremony, he congratulated the people of the two provinces as their long-awaited demand has been met.
He said that his administration was working to provide a balanced electricity services to all the provinces.
Eleven provinces including Ghazni and Badghis pay up to four times higher in electricity bills.
He assured that the national electricity program would help the country produce its own energy in addition to importing it.
"Foreign advisors told us that we should import electricity for 10 years and not invest in domestic production of the energy, but the current electricity plan would help us to produce our own energy," Ghani said.
He shared the three goals of the government:
Have a single electricity network
Have self-sustainable electricity and transit 15,000MW of electricity from central Asia to South Asia
Provide solar generated energy to provinces that cannot be connected to the electricity network
He further added that Shebrghan and Mazar-I-Sharif cities were provided with 90 megawatts of gas generated electricity with the private sector investment.
---
---
Related Articles
After the fall of the Taliban regime in 2001, the United States and the international community announced their full support
Ministry of Information and Culture has confirmed that reconstruction projects in Ghazni province would be completed by 2013. This comes
President Mohammad Ashraf Ghani said local industry development was crucial to the country's economic progress and said his government was