Major highway left incomplete due to insufficient budget and security issues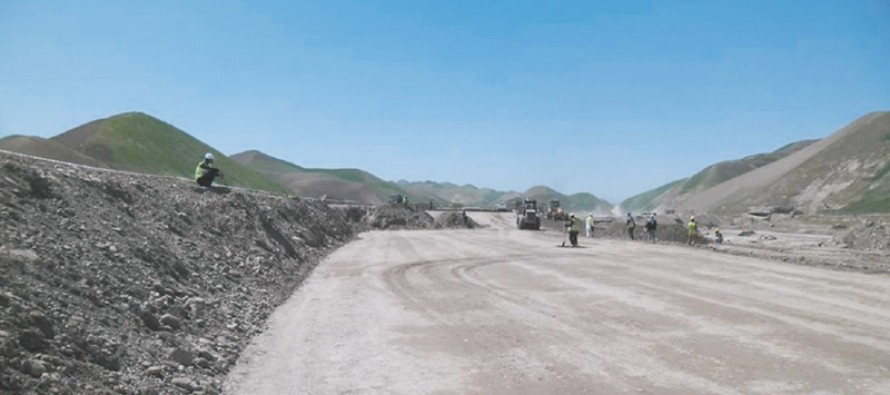 The Turkish-American Company ECCI has refused to undertake construction of the Qaisar-Laman Road.
A second meeting between the Afghan Ministry of Public Works and ECCI officials ended without an agreement over the contract.
ECCI officials have asked for adequate security and sufficient fund from the Afghan government before commencing the contract.
This comes at a time when Afghan government's public debt is at an unprecedented high and foreign aid is drying down.
Last year, reports had surfaced that ECCI abandoned the Qaisar-Laman highway project after being paid to complete it.
The company was contracted for USD 107mn to construct the Qaisar-Laman ring road, which was funded by the Asian Development Bank.
The project will complete the ring road that encircles the country, connecting the remaining provinces of Qaisar, Faryab to Badghis and Herat.
---
---
Related Articles
Two water dams and canals have been established in Feroz Nakhcher district of Samangan province. The facilities have the capacity
A group of Afghan women volunteers has launched Afghanistan's first-ever  women's magazine, Gellara, with features on fashion, make-up and even
By Ahmad Masoud: The unemployment and poverty levels have remained significantly high in Afghanistan where USD641.7 billion has been spent