Médicins Sans Frontières reports on the health sector in Afghanistan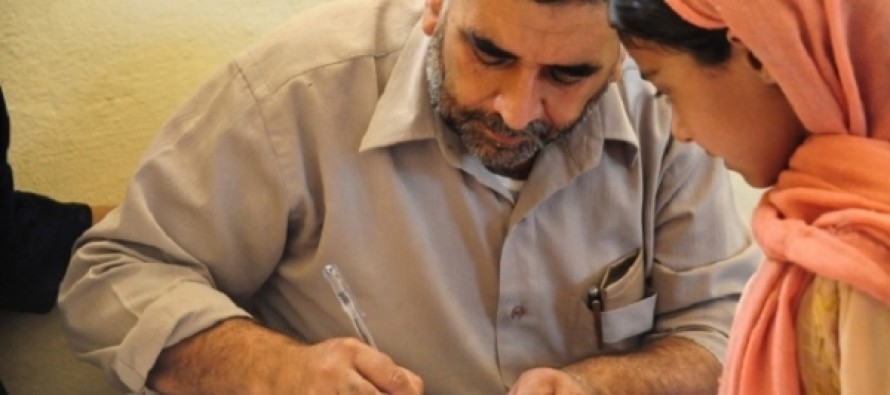 Médicins Sans Frontières  (MSF) or " Doctors Without Borders", an international health non-governmental organization, in its recent report has reflected on the achievements and deficiencies in the health sector of Afghanistan.
Afghanistan's health sector has improved considerably since the fall of the Taliban with the increase in the number of hospitals and clinic centers; however, in most violent and deprived areas access to health services remains limited, which skews data that seems to show dramatic improvement in conditions.
The research was based on interviews with 800 patients across the provinces of Helmand, Kunduz, Kabul and Khost.
Lack of electricity, high hospital charges, security challenges and lack of proper medical equipment were highlighted as the main obstacles to progress in the Afghan medical system.
The report attempts to strip away the rosy assessment of progress and bring in the true picture of the deplorable healthcare conditions in Afghanistan.
Nearly half of patients who make it to the four hospitals run by MSF in the north, south-east and central Afghanistan face fighting, landmines, checkpoints or harassment on the way, the charity's director, Christopher Stokes, said.
After a decade of foreign efforts to transform the country, hundreds of millions of dollars have been poured into everything from vaccinations to midwife training, but many Afghans say the programs have brought little real change to their villages.
"The patients' testimonies expose a wide gap between what exists on paper in terms of healthcare and what actually functions," the charity says. It warned that money spent by commanders looking to "win hearts and minds", or as part of counter-insurgency techniques, often did not meet the most pressing needs of ordinary people.
"In our area the canals are half-finished, the school buildings are half-finished, the clinics are half-finished," one school principle from northern Afghanistan told MSF. "It means that we don't have proper healthcare in our area. A lot of doctors also escaped because of the fighting and insecurity."
The report comes amid concerns over the deteriorating healthcare condition Afghanistan after reduction in humanitarian aid.
---
---
Related Articles
The Indian cabinet, chaired by the Prime Minister Shri Narendra Modi, gave its ex-post facto approval for completing of the
A major fish hatchery in eastern Nangarhar province is expected to be completed in the near future, according to a
The Indian government has stepped up its development partnership with Afghanistan by committing to 116 new projects in 31 provinces.