Microfinance training program assists young Afghan women enter financial sector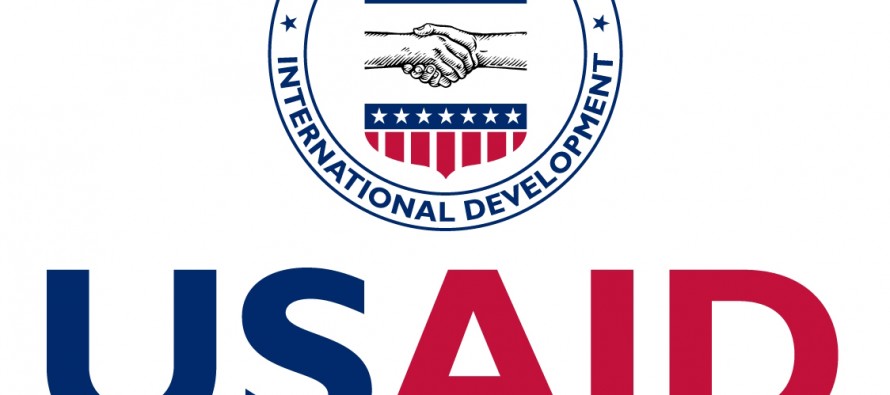 Seventy-five young Afghan women graduated today from USAID Promote: Women in the Economy (WIE)'s Microfinance Institute Training (MFI) Program. Implemented by the Afghanistan Microfinance Association (AMA), the nine-month apprenticeship program equips young women with the technical and managerial skills needed to secure jobs in banking and microfinance by increasing enrollment of women in training programs the MFIs already give to their new employees.
The program operates in Kabul, Herat, and Balkh provinces, with trainees placed in the First Microfinance Bank of Afghanistan (FMFB), Afghan Rural Finance Company (ARFC), Foundation for International Community Assistance (FINCA) Afghanistan, and OXUS Afghanistan. To date, 11 of the trainees have already been offered full time jobs within the MFIs they trained under during the program.
"An important step towards improving access to finance for women-owned businesses and self-employed women is increasing the number of women in mid and senior level positions in banking and microfinance, including commercial lending," said Susan DeCamp, Director of USAID's Gender Office. "Increasing the number of women in the financial sector, particularly in decision-making and lending roles, will make it easier for women to obtain financial services."
Following the success of the first training program, WIE and AMA are preparing for a second round of trainee placements in Kabul, Herat, and Balkh. MFIs Mutahid, Exchangerzone, and Hand in Hand, additionally entered the program and have agreed to accept female trainees.
"In addition to increasing the number of women employees in the financial sector, the program provides opportunities to our member MFIs to hire trained and dedicated women employees, which will help them to provide better financial services to women entrepreneurs," said Najibullah Samim, Executive Director, AMA.
WIE's Private Sector development program is currently assisting more than 125 women-owned companies or those that employ women through a variety of innovative programming designed to improve access to finance and new markets, develop business capacity, and increase growth and profitability.
---
Related Articles
According to livestock officials, as many as 300,000 Karakul sheep are found in Jawzjan province. Owed to the suitable weather
The Asian Development Bank (ADB) is funding construction of the Gereshk-Lashkargah road in southern Helmand province. Work on the USD
Agriculture, Irrigation and Livestock Directorate in southern Helmand province said Helmand hatcheries produce 1,350 tons of fish every year. Director