Mine revenue in Badakhshan down by 90% in past 2 years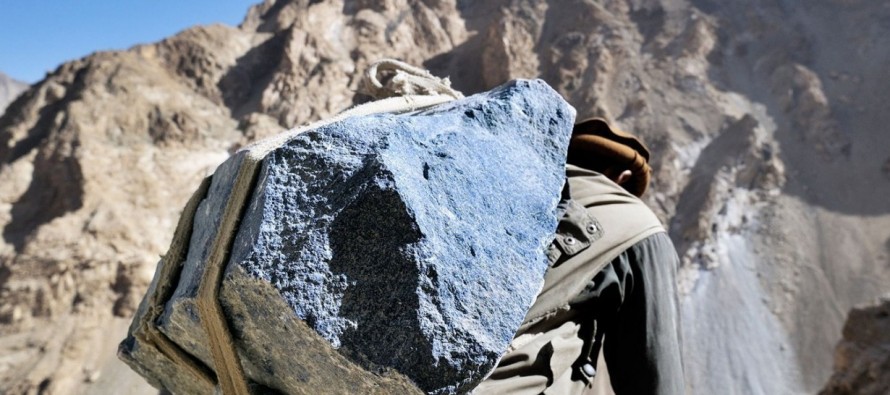 Revenue from mining industry in northeastern Badakhshan has plummeted by 90% in the past two years.
The provincial mines department collected 48mn AFN in revenue in 2014 and 7.5mn AFN in 2015. This year the figure has gone down to 540,000.
According to Pajhwok Afghan News (PAN), delayed process of mining contracts has caused the drastic decline in  revenue.
Mohammad Akbar Anwari, head of the department, said the Ministry of Mines and Petroleum had taken away the department's authority to issue contracts. Individuals and companies had to be referred to the Ministry for contracts which takes months to process.
Badakhshan is endowed with various types of mines in several districts; such as, lapis lazulli, ruby, emerald, coal, gold and other mineral deposits.
The province also loses its mines revenue to insurgents who overrun various districts as security has declined sharply in recent years.
According to a report by Global Witness, mining in two areas of Badakhshan earned all armed groups USD 20mn in 2013, with only USD1mn going to the Taliban. In 2014, the figure rose to USD 4mn, with Global Witness claiming insurgents managed to grab half the proceeds in 2015.
---
Related Articles
A recent study conducted by the Afghanistan Research and Evaluation Unit (AREU) recommends that the trafficking law of 2017 should
Afghanistan's private international airline, Safi Airways, is the first Afghan airline to be certified with IOTA Operational Safety Audit (IOSA).
The Afghan government will begin distribution of the much-awaited national electronic identity cards in 90 days. President Mohammad Ashraf Ghani