Minister of Economy named secretary to the High Economic Council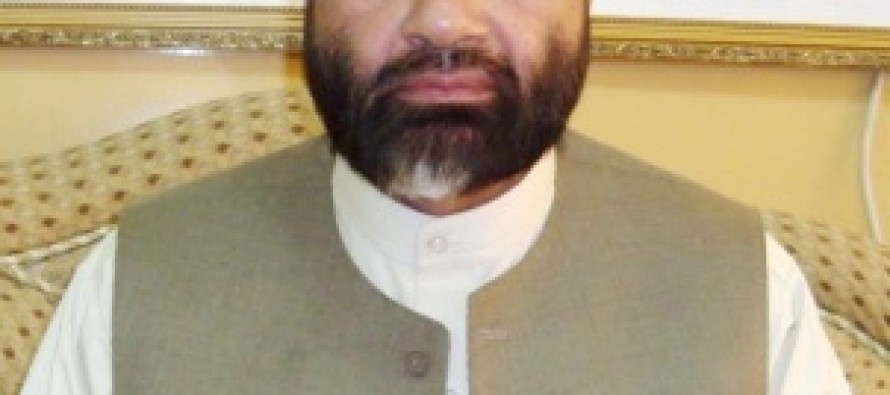 According to a statement from the presidential palace, Minister of Economy Abdul Hadi Arghandiwal was appointed as secretary to the High Economic Council (HEC) on Thursday.
The statement said the minister of economy was tasked to firm up agendas of council meetings in consultation with other members of the body.
The session was focused on ways of attracting foreign investments into the country.
The HEC, led by President Karzai, has been set up to monitor the economic growth of the country.
Members include the Ministers of Finance, Economy, Commerce and Industries, Energy and Water, Afghanistan's National Security Advisor, the Head of Afghanistan's Central Bank, three university-level economics professors, two members of the Afghan Chamber of Commerce and Industries and two members of the Afghan Industrialist Union.
At the very first meeting , the members of the Council agreed upon the following points:
–          ensuring that no bank accounts are monitored without prior approval of the courts
–          the government should fund the construction of more cement factories to increase production
–          industrial parks should be attached to the framework of Afghanistan's Investment Support Agency (AISA) and separated from the Ministry of Commerce
–          transferring old metals outside the country should be prohibited and instead sold to the Afghan Iron Fusion companies
–          government organizations should be obliged to local products to support Afghan industry
–          national army uniform contract should be awarded to an Afghan company which produces the goods inside the country
–          Ministries of Finance, Commerce and Economy will be responsible to determine the number of vehicles imported to the country which has been produced in the last 10 years.
The Council is expected to ensure that the government would provide all possible facilities, including land plots, power supply and lower taxes to the private sector, which is seen as the main driver of the economic growth.
---
---
Related Articles
Chaired by President Mohammad Ashraf Ghani, the High Council of Economy is established to find solutions to the economic problems
Kandahar Chamber of Commerce and Investment announced that a large pharmaceutical factory worth $ 50 million will be built in
Members of Afghan Parliament are skeptical of the government's ability to meet the requirements for the receipt of the aid