Minister of Finance visits Uzbekistan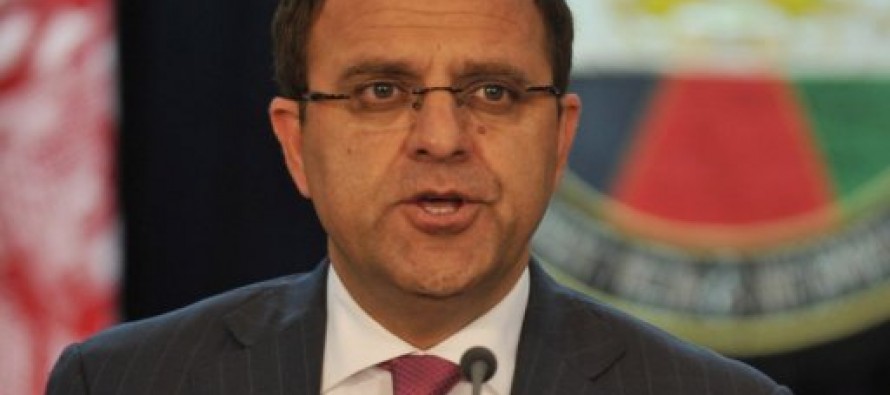 Dr. Hazrat Omar Zakhilwal minister of finance along with Mr. Abdul Raziq Samadi Director General of Afghanistan Brishna Shirkat visited Uzbekistan on 17th December 2012. They met with Mr. Rustam Azimov Uzbek government Vice President and minister of finance, Ms. SAIDOVA Galina Karimovna minister of economy and other high ranking officials of Uzbekistan. They discussed bilateral political, economical, trading, transit, transport, development of railroad and facilitation of issuing for long term visas to Afghn traders.
Uzbekistan have agreed on issuing long term visas to Afghan traders and committed for the increasing Volume of transit and production of Uzbekistan goods like cement, construction materials, tractors and other vehicles from 235 to 500 wagons daily.
Ms. SAIDOVA Galina Karimovna minister of economy of Uzbekistan suggested for establishing of joint chamber of commerce and desired for exporting of Uzbek products as transit through Afghanistan to Iran and Pakistan.
Afghan delegation pledged to approach this suggestion to Afghan government. Dr. Zakhilwal pointed to Afghan airlines that have the ability to transfer passengers and goods safely. It would be on benefit for both sides to commence trading flights between two countries.
Uzbekistan side agreed on extending 500 watt transmission line from Aqina to Mazari Sharif and second 500 watt transmission line from Puli- Khumri to Kabul. Both sides agreed on transmission electricity to Afghanistan on US 7cent price. Uzbekistan promised that the mentioned price would not be increased up to 2014.
---
---
Related Articles
Balkh officials have expressed their willingness to participate in the reconstruction process of Ghazni. Ghazni is preparing itself for the
The Afghan government plans to build five centers for the prevention of smuggling of foreign goods. President Mohammad Ashraf Ghani
Afghanistan's Cabinet did not approve the Mineral Law draft. President Karzai has said that the document requires further discussion and