Minister of Mines and Minister of Information and Culture receive the vote of confidence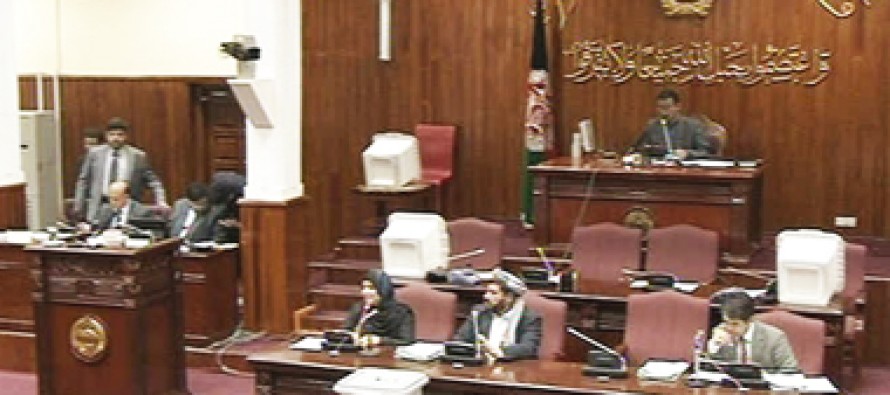 Minister of Mines Waheedullah Shahrani and Minister of Information and Culture Dr. Sayed Makhdoom Raheen received the vote of confidence from Afghanistan's parliament after being summoned over their ministries' budget spending on development.
Eleven ministers who failed to spend more than 50% of their development budgets in 2011 were summoned once again by the Parliament.
The annual accounts of the ministries were discussed last year by 18 parliamentary commissions, which planned to summon the ministers who spent less than 50% of their development budgets.
Disagreements once again dissolved the parliament's session over the decision on allowing the ministers to retain their government positions.
A number of MPs claimed corruption was at work in the voting process on the 11 ministers, pointing to the fact that none of the ministers were being disqualified for the underspent development budgets so crucial to Afghanistan's reconstruction.
"Dear Speaker, you have lost the honor of yourself and the honor of parliament. Please stop the meeting and end this process," MP Daoud Kalakani said before the session broke up, quoted by Tolo News.
Some MPs claimed that their colleagues are granting confidence votes to the ministers in exchange for money and other walked out of the parliamentary session in protest.
---
---
Related Articles
A permanent grapes exhibition is opened at the research farm in Urdukhan District of Herat. Built by the Provincial Reconstruction
Private telecom company Etisalat Afghanistan will launch Afghanistan's first 3G network after signing an agreement with the Afghan government on
According to spokesman Wahid Tawhidi, the Ministry of Finance is working to amend the draft budget that was rejected by