Ministry of Public Works signs MoU with DFID on road maintenance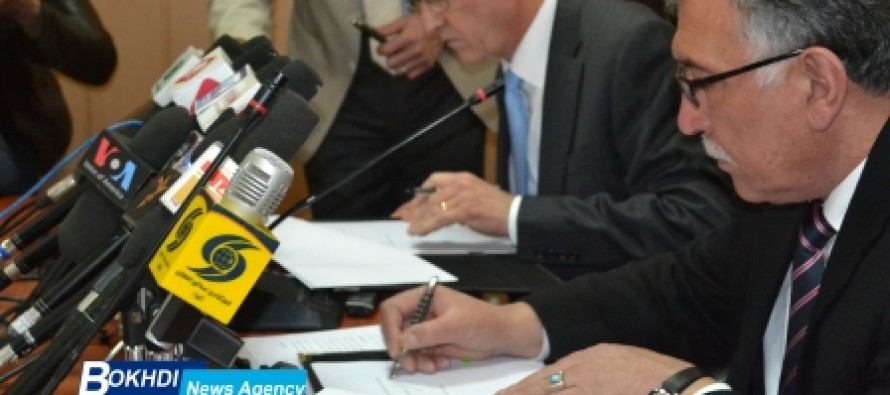 A MoU of worth USD 6mn was signed Tuesday between the Ministry of Public Works and the Department for International Development (DFID).
Public Works Minister Najibullah Awzhan said the aid money would be spent towards maintenance of the roads through the United Nations Office for Project Services (UNOPS).
UNOPS was established in 1974 within the framework of the UN and later became an independent organization in 1995. Its mission is "to expand the capacity of the UN system and its partners to implement peacebuilding, humanitarian and development operations that matter for people in need."
Minister Awzhan said the MoU would be implemented until 2016.
Meanwhile, Head of DFID said that the British government would fulfill all its promises to Afghanistan made at the Tokyo Conference.
The British government pledged a sum of USD 178mn for the capacity building and development of the Afghan government at the Tokyo Conference.
---
---
Related Articles
The National Solidarity Program of the Ministry of Rural Rehabilitation and Development (MRRD/NSP) in Kunduz province completed implementation of 35
The trade volume between Afghanistan and India has reached over one billion dollars, showing a 43% increase. This was stated
President Ashraf Ghani inaugurated the 220kw Ghazni-Maidan Wardak power project on Thursday in Chamtala area of the capital Kabul. Addressing