Ministry of Transport's objection to Afghanistan's transportation problems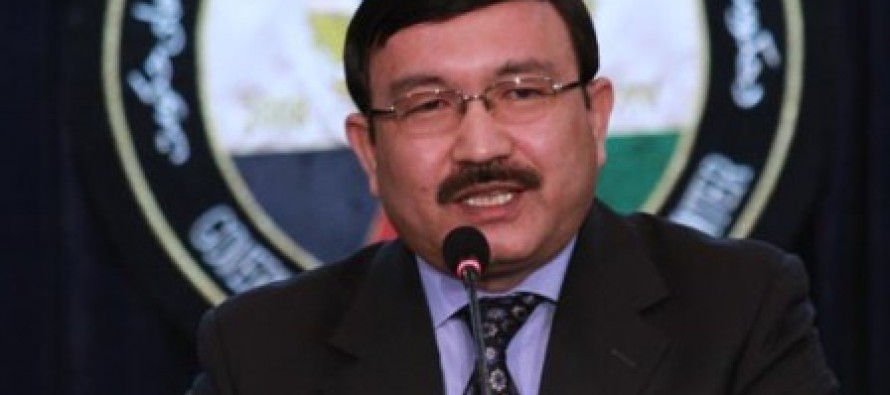 Minister of Transport and Aviation Daud Ali Najfi strictly objected the transportation system in Afghanistan for its non-standard roads.
"The efforts of the Ministry of Transport in the last ten years have been worthwhile; however, the problems of the road structure have made the efforts less noteworthy," said Minister Najfi , speaking at a conference marking the National Transit and Transport Day on Wednesday.
Minister Najfi acknowledged little work has been done on country roads in the past decade and said that institutions responsible for the roads must ensure to meet the requirements of modern standards.
He considered the poor condition of the roads as the main cause of high road accidents in the country.
Hundred kilometers of roads have been built in the country in the past 10 years; however, most of the roads are destroyed already.
The Minister added that the Transport Act still has not been enacted and the current transport standards and principles are from the time of Dr. Najibullah's reign.
He said that the Transport Act has been drafted since a few years; however, relevant agencies have not yet taken any action on it.
He urged the government to be serious about this act of ratification and to work on the implementation of the act.
Being a landlocked country, Afghanistan relies on land and air transportation for economic growth.
Establishment of land-transport networks is necessary to develop Afghanistan's trade in the region, but security remains to be a major challenge against these networks.
According to the figures from Ministry of Transport, about 98% of transportation in Afghanistan takes place on land.
The private sector forms part of the transport sector in Afghanistan, as more than 251 companies and 736 transport unions have been recorded.
Minister Najfi said the lack of attention towards the transport sector may result in an eventual decrease in the government's revenues.
---
---
Related Articles
In a bid to find access to market for their products and to improve their financial situation, Afghan women in
Kabul Bank's special tribunal head Shams-ul-Rahman Shams said Monday that the government must heed the verdict of the court on
One of the major reasons why Afghan products do not win in the international market is their lack of standardization.