Mixed concerns about Afghanistan's economic future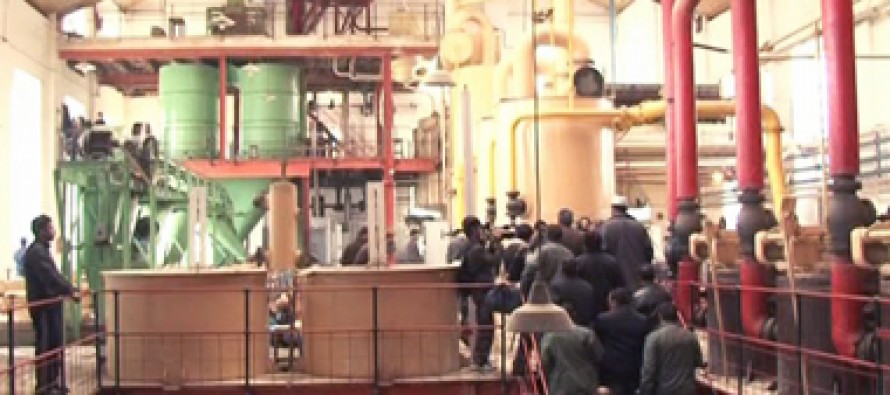 Concerns have been raised that Afghanistan might face overdose facts levitra economic challenges post 2014.
A number of analysts have accused the government for failing to take the right measures needed for an levitra at walmart economically stable Afghanistan after the international aid winds down.
Economic analyst Azarakhsh Hafezi said the government has failed to pay sufficient attention to the country's development of productions and exports and to its private sector, which are the building blocks of an economy.
The country's high negative trade balance, unemployment, corruption, trade and transit issues and reliance on foreign aid are factors that make future look gloomy to some of the analysts.
Meanwhile, the cheap generic cialis uk government has dismissed the accusations and called the concerns baseless.
Economics Minister Abdul Ahadi Arghanidwal said Afghanistan may face an economic slowdown after 2014; however, the long-term commitments of the international community and the potential of the country's mine resources will reassure a sustainable economic growth.
"Our private sector has had a tremendous growth all these years, and we are certain that it will continue to grow. We have also worked towards a national economic strategy and, God willing, it will soon be approved and implemented," said Minister Ahadi.
Yet despite the signs of economic growth, some analysts argue that this is an illusion buoyed by foreign aid, indirect incomes from the opium trade, and income from projects funded by the international community. Any decrease or discontinuation of these factors will affect growth.
---
---
Related Articles
Ariana Airlines, Afghanistan's only national airline, is reportedly using rented planes from abroad and not of their own fleet. Officials
The Afghan government has allocated a budget of USD 893mn for Code 22, which is used for the purchase of
According to the Asia Foundation's 9th annual public opinion survey,  Afghanistan in 2013: A Survey of the Afghan People, more