Mobile Kitchens In Kabul Help Afghan Women Achieve Financial Independence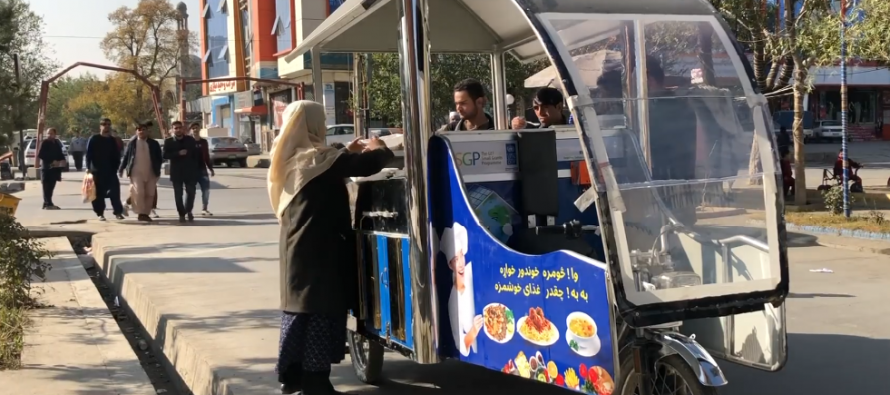 An initiative in Kabul has manufactured mobile kitchens that are driven around the city by women.
Called "Banu's Kitchen" (a woman's kitchen), the mobile kitchens are solar-powered rikshaws that sell a variety of scrumptious Afghan foods on the streets of Kabul city.
These rikshaws can travel 96 kilometers of distance in 6 hours.
"We cook and prepare the food and then distribute them to the drivers of these rikshaws to sell," said Farhad Wajidi, head of Banu's Kitchen initiative, in an interview with Voice of America.
According to Wajidi, the women who are employed by his initiative were impoverished women. "We've helped these women achieve financial independence and stand on their feet," said Wajidi.
---
---
Related Articles
The Afghanistan Chamber of Commerce and Industries (ACCI) has voiced their concerns over the separation of the industry sector from
Afghanistan's first ever Information and Communications Technologies (ICT) conference and exhibition is going to be held on 24th-26th of this
The National Unity Government (NUG) looks to domestic sources of Afghanistan to achieve power sustainability. Economy Minister Abdul Sattar Murrad