Money Laundering Law delayed further, Afghan MPs blame the government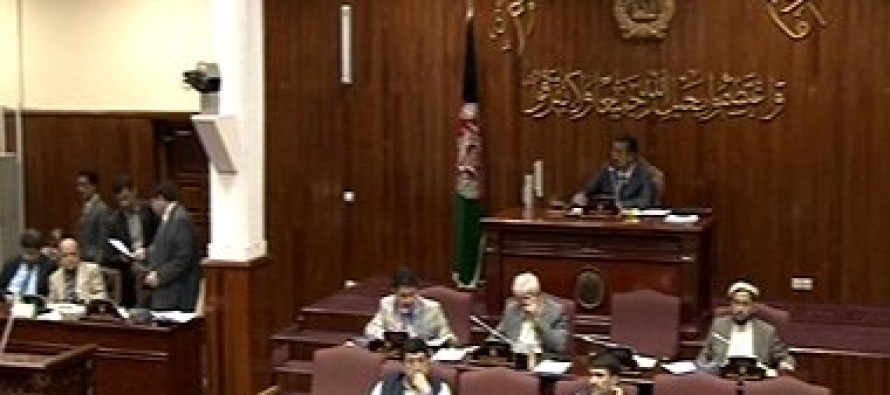 Members of the Lower House have shifted the blame onto the government for the delay in ratification of Anti-Money Laundering Law.
The Law was expected to be voted on Tuesday; however, due to lack of a quorum in the Lower House the Law could not be passed.
MPs criticized the government for delivering the Law to the Parliament late.
"The Law was delivered to the Parliament on April 23, and according to the law, we have only 15 days to ratify it. The law came to us during the runoff campaign events for the presidential elections, which is a critical point for the government. It is the government's fault that the law is brought to us so late," said Deputy Speaker Sediq Ahmad Osmani.
This comes as the MPs were criticized for engaging in campaign events and not attending the Parliament sessions.
In the meantime, Chairman of the Central Bank justified the delays and said the law was referred to the Council of Ministers and their approval took some time.
Afghanistan has 11 days to pass the law before the Financial Action Task Force blacklists Afghanistan.
According to experts, it would take 5 years or longer to get Afghanistan's name off the blacklist.
---
---
Related Articles
Officials from the intelligence department have managed to foil a timber smuggling network that had been active in recent months
President Hamid Karzai urged the private sector education instituted to respond to student needs. He regarded the students as the
The Afghanistan Research and Evaluation Unit (AREU) recently released the results of a study on health-related Sustainable Development Goals (SDGs)