"More than 1000 historical monuments are endangered in Afghanistan"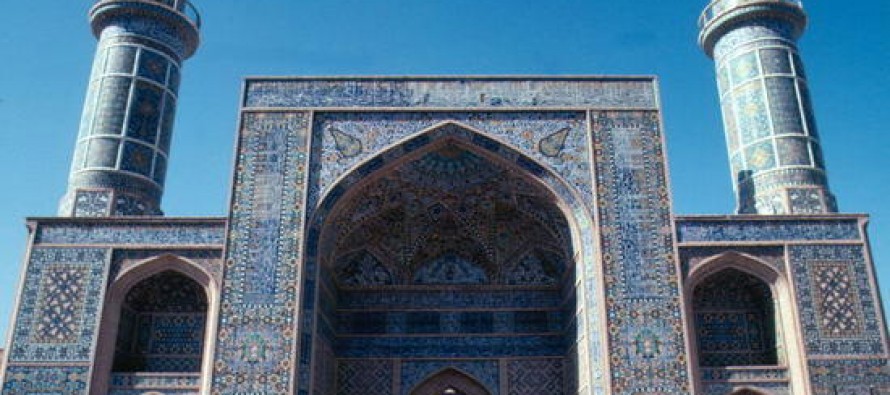 Afghanistan's minister of information and culture criticized the world community's approach in relation to the tourism industry of Afghanistan and said their cialis generica views on this particular industry are not persuasive.
Minister Sayed Makhdoom Raheen told in a conference on Wednesday in Kabul that the tourism industry of Afghanistan has suffered a decline, and 1,200 historic buildings in the country are endangered.
Attended by the officials of the ministry of information and culture, Agha Khan Foundation representative, officials of Afghanistan Chamber of Commerce and Industries (ACCI) and many other officials, the conference was held to mark the celebration find cialis online of World Tourism day.
"I have warned the government and the world community that if they fail to assist with the preservation of our historic monuments, we will witness the destruction of our nation's historical heritage which is also part of the world's historical heritage."
Minister Raheen added that Afghanistan's tourism industry, once it is developed, has the capacity to generate an annual revenue of USD 4-7bn.
Ali Mawji, representative of the Agha Khan Foundation, emphasized on supporting the tourism industry in Afghanistan and said that the Afghan government must adopt a policy for the development of the industry.
"Tourism can potentially serve as a good source of income for Afghanistan's government; hence, it should not be overlooked. Despite the security issues and other challenges, we healthcare of canada pharmacy should look for better was to improve this sector. We should have specific plans and search for a policy that would help us find ways to preserve our history, our culture."
President Hamid Karzai's message on the World Tourism day was also read. The cialis tablets foreign message said that efforts must be made for serious measures to be taken to develop the tourism industry. The message also said that establishment of an Institute of the Tourism Industry in Afghanistan would be a practical step.
Bamiyan's giant Buddha statues, Ghazni's Jam Minaret, Kabul's Timur Shah Mausoleum, Herat's mosque and Samangan's Takht-e-Rustam are one of the most famous historical buildings in Afghanistan. In the years before the war, Afghanistan's tourism industry was at its best; however, the industry has faltered due to the decades of war and insecurity.
---
---
Related Articles
Pakistan does not cooperate with the Afghan government to resolve the transit issues at the border by signing the memorandum
The United Nation's humanitarian coordinator in Afghanistan, Mark Bowden, and the country's chief executive, Abdullah Abdullah, launched an appeal on
America has pledged USD 1mn in aid to opium-free provinces of Afghanistan. A memorandum of understanding in this regard was