More than 4,000 people benefit from the Bangi River bank protection wall in Takhar Province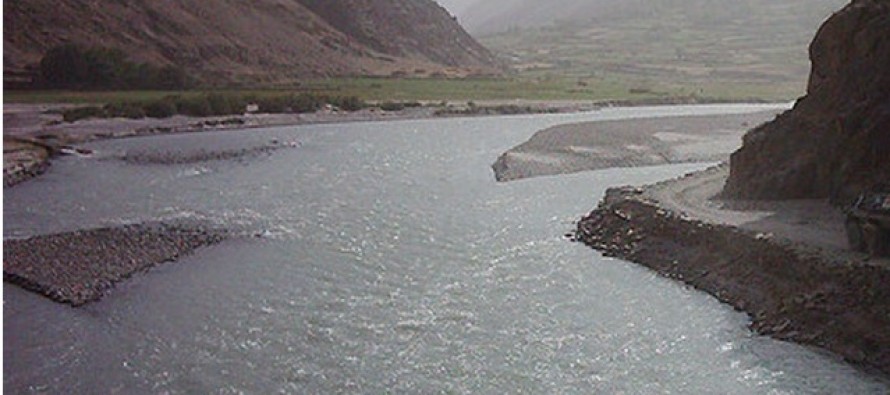 On Thursday, 2ndvMay 2013, the opening ceremony of a river bank protection wall was held in the villages of Jaman Quia and Kontoimas in Bangi district of Takhar province. Mr Ghulam Sakhi, Governor of Bangi district, Mr Salim Akbar, Director of the Taloqan River Basin Department (TRBD) and members of the District Development Assembly (DDA) and the Provincial Council (PC) were present at the ceremony. Also, members of  the German Cooperation with Afghanistan attended attended the event.
The Bangi River Bank Protection Wall was realized by the Taloqan River Basin Depart-ment based on a decision taken by the Provincial Development Committee (PDC) Takhar in May 2011. The project is supported by the Regional Capacity Development Fund (RCDF) Takhar. The German Federal Ministry for Economic Cooperation and Development (BMZ) provided a budget of more than 14 million Afghani to implement the project.
More than 4,000 citizens of the Bangi district benefited from this project. Covering an area of around 200 hectares, the river bank protection wall enables the irrigation of  farmland, thereby increasing agricultural production, creating income and employment opportunities, and improving living conditions for more than 700 families. Moreover, the wall protects 300 residential houses in an area of around 150 hectares from flooding and destruction. Communities involved showed their appreciation for the work of the provincial government and the support from Germany.
The RCDF is implemented by the Deutsche Gesellschaft für Internationale Zusammenarbeit (GIZ) GmbH as part of German Cooperation with Afghanistan. The RCDF is supporting the development priorities of the Afghan partners at provincial and district level in five Northern provinces of  Afghanistan while at the same time providing training and coaching programs for civil servants. With its broad range of activities, the RCDF aims to increase Afghan ownership of the development process, to strengthen Afghan state institutions on sub-national level and to promote transparency and inclusiveness.
---
---
Related Articles
BBC-Women and girls were hit the hardest by the global recession, according to child rights and development organizations. "The world
Afghan Minister of Rural Rehabilitation and Development, Mujeeb-ul-Rahman Karimi, signed the agreement for implementation of 259 development projects worth over
The Attorney General Office (AGO) has detained 13 employees of the Ministry of Finance and Independent Directorate of Local Governance