MoU on Afghan women empowerment program signed between President Ghani and USAID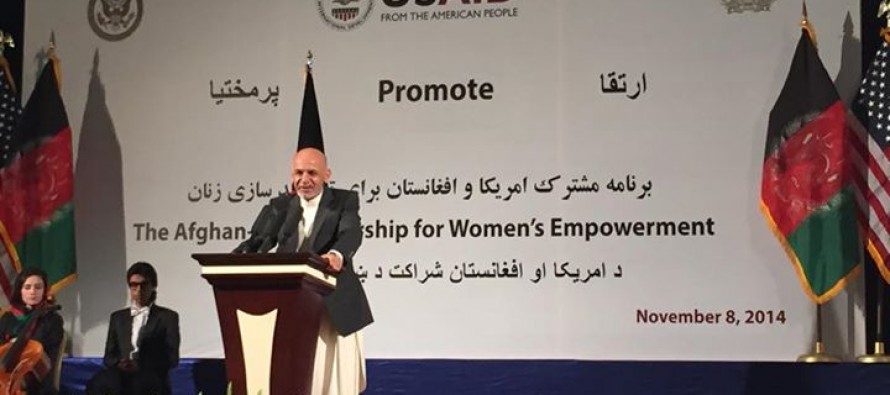 President Ashraf Ghani and the United States Agency for International Development (USAID) signed the Memorandum of Understanding (MoU) on Promoting Gender Equity in National Priority Program ("Promote") that seeks to advance opportunities for thousands of Afghan women to help them become leaders in the political, private, and civil society sectors.
Addressing the signing ceremony, President Ghani called for investment on girl's education and said education a girl will have a trickledown effect on future generations.
He also urged USAID to assist Afghan businesswomen in finding markets for their products, including the US markets.
Promote programs will help 75,000 young Afghan women become leaders in their fields over the course of the five-year program. USAID is providing $216 million to Promote, with other donors possibly contributing an additional $200 million.
The Promote program's main goal is to strengthen Afghanistan's development by boosting female participation in the economy, helping women gain business and management skills, supporting women's rights groups and increasing the number of women in decision making positions within the Afghan government.
---
---
Related Articles
In the recent report of the Asian Development Bank (ADB), Afghanistan's economic growth for 2018 is revised downward amid the
The Islamic Republic of Afghanistan, the European Union, and the United States of America met on December 9th 2015, in
The Chamber of Commerce in northern Kunduz province urged the Afghan government and the donors to divert attention to the