MPs at odds over changes to Anti-Money Laundering Law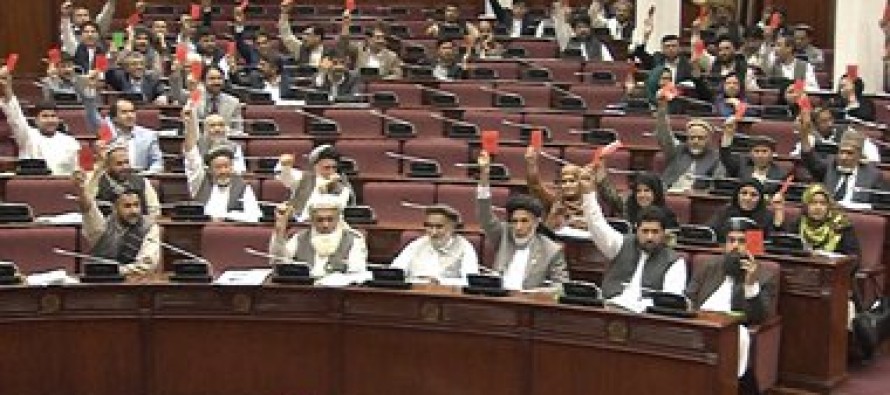 Afghan lawmakers in the Lower House had a heated debate over changes to a controversial article of the Anti-Money Laundering Law on Monday.
According to Article 4 of the Anti-Money Laundering Law, those who have earned money through illegitimate means over the past 14 years will face investigation. The NUG's proposes that the law should be only applicable to individuals guilty of crimes after the ratification of the law.
The majority of lawmakers who rejected the proposal shared the opinion that amending the law would allow numerous criminals to evade prosecution.
"We do not want to join the thieves by amending this article," said Farah MP Humaira Ayoubi.
"If we modify the law, it will mean that we have approved the robbery of the criminals over the past 14 years," said Balkh MP Muhammad Abda.
Some MPs spoke out against the Article's retroactive applicability based on the opinion to correct the future rather than going to the past.
"We cannot apply the law to the past. For instance, if we pass a law today that says Wednesday is off, we cannot say that Wednesdays from the past 10 years should be considered off as well," said Kabul MP Shukriya Barekzai.
Despite the heated debate, the Law was passed to the Presidential Palace for ratification.
---
---
Related Articles
A report to US Congress says that the millions of dollars spent on Afghanistan's reconstructions projects may have been mostly
According to Afghan Ministry of Commerce and Industries (MoCI), carpet exports have declined by 80% in the past six years.
Reduction in the development budget has been a major issue for implementation of development projects in the country. Some of