MPs question central bank's process of collecting and burning old bank notes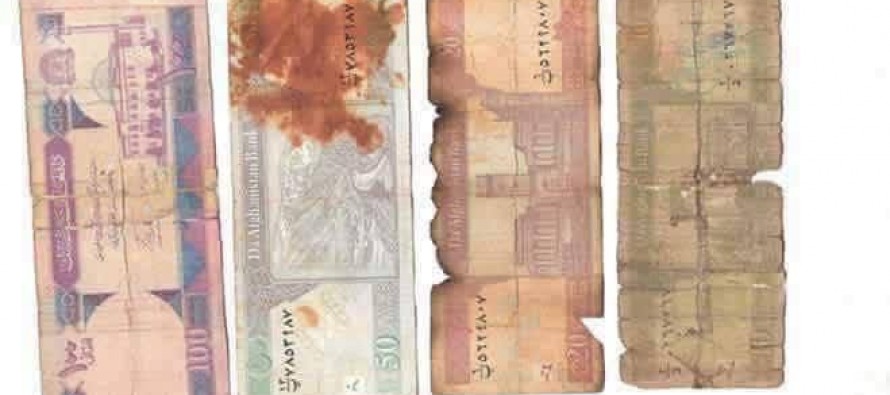 A number of parliamentarians have voiced their concerns about the collection and burning of old bank notes by the central bank.
The Central Bank of Afghanistan, Da Afghanistan Bank (DAB), on Monday said that they have burnt 41bn Afghanis worth of worn-out bank notes in the past 11 years.
The Bank's spokesperson Emal Hashor called on citizens to take good care of the bank notes and added that it costs about 3 Afghanis to print every bank note.
Some parliamentarians slammed the process of collecting and burning old bank notes as "unclear and corrupt" and alleged that under the new process some of the old bank notes find their way back to the market.
 Meanwhile, some money exchangers have confirmed that a large amount of bank notes, particularly the 5 up to 100 Afghani bank notes are very old.
Last month, the central bank announced that worn-out bank notes would no longer be valid start of the new solar year 1396.
According to the officials, this measure is as per Article 39 of Da Afghanistan Bank and it helps to prevent  wearing out of further banknotes in the market.
The following features seen in a banknote will make it invalid:
Presence of a sticky material on the banknote
Any writing or drawing on the banknote
Any stamp on the banknote
Poorly folded, wrinkled banknote
---
---
Related Articles
(Pajhwok Afghan News Weekly Price Report) Prices of diesel and Iranian gold fell but that of Arabian variety gold soared during
Addressing the international academic seminar on Energy Security of Afghanistan and Region held in Kabul, Asian Development Bank (ADB) Country
The World Bank approved a $250 million grant to help support the Government of Afghanistan's efforts to improve road transport