Multimedia project offers peek into working lives of Kabulis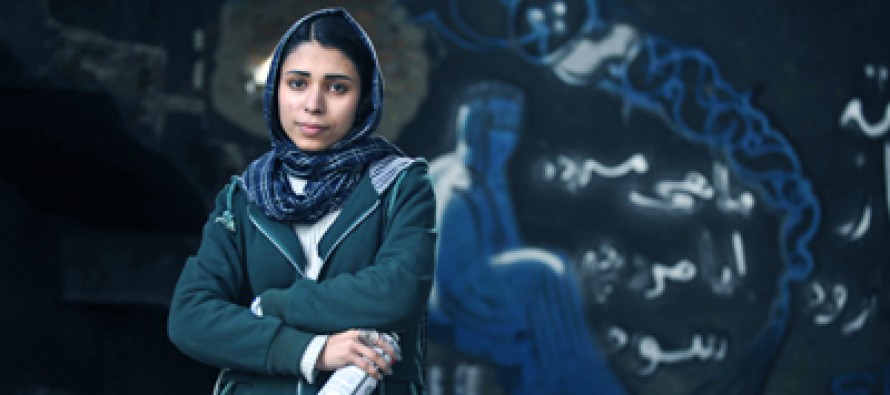 A young boy who sat on the roof of his home to watch rockets fly overhead now passes his time skateboarding. A middle aged man who returned from abroad to find his home reduced to rubble rebuilds his life. And a woman who dared to dream and became her nation's first professional female pilot.
 These are some of the stories told in a new multimedia, Kabul a City at Work.
Put together by an international and local media team, the series peek into the everyday lives of Kabul's working citizens.
The project's creative director, David Gill, and his team have created a book, and a website featuring mini documentary episodes and blogs about the project. A full-length documentary for an international audience, and a local television series and possibly a radio programme for Afghan audience are also in the work.
The project is being produced in Farsi, Pashto and English to reach a wide audience of Afghans, who Mr Gill said are his target audience.
Kabul a City at Work started when Mr Gill, who worked as a freelance photojournalist in Afghanistan prior to the project, decided to take a break from the usual coverage of violence, social injustice and corruption that plagues the country and instead focus on telling the overlooked but subtle story of the culture that sustains it.
Afghanistan is the news centre of the world because of the presence of troops from 34 foreign countries, the legacy of 30 years of war, and its reputation as breeding ground for radical violence, Mr Gill said.
Yet, despite its heavy coverage in the media, Kabul remains largely misrepresented, he said.
Given that much of the news being reported focuses on atrocious attacks, the wider world is failing to empathise with Afghanistan as it struggles to transition from what it once was into a democracy, he said. Demoralising people as they struggle to improve their lives and country does little to accomplish anything, because transition does not occur overnight anywhere, Mr Gill said.
"It's all about humanity; we're all the same. It's not so long ago that all of Europe was murdering each other, killing each other.
Massive corruption, all of these things, existed in the UK; Afghanistan's just a little behind," Mr Gill said.
To give Afghans a voice, Mr Gill asked Kabul's most interesting characters to tell their stories from a first-person point of view.
Characters featured range from being as unusual as a female helicopter pilot to as ubiquitous as a sweet maker.
Twenty-three-year-old female street artist Shamsia Hasani is one of the many hardworking Afghans who told her story. Ms Hasani, who picked up her profession after attending a workshop held by Combat Communications in 2010, said she told her story to introduce a new form of art to her people. Afghanistan is learning to stand on its own feet as its culture improves and progresses, it is important for her to help in that progress, she said.
"When you want to start something, it is important how it starts, where it starts and how it gains attention and to document that struggle of moving forward," Ms Hasani said.
Ms Hasani's struggle lies with her not being permitted to paint outside. Instead she takes pictures of the buildings she would like to draw on, uploads them onto her computer and then digitally places her artwork on the buildings.
These adversities are what are captivating about the characters featured in the project; they are able to function amidst all the dysfunctions that surround them, Mr Gill said.
"There might be a lot of pollution, there might be terrible traffic, there might be corruption in all the ministries, but everyone gets on with it and it kinda works," he said.
In the process of highlighting the journey of these workers, Mr Gill hopes to change people's conception that Kabul is a city where people are hiding in fear and depict the reality of the city instead.
"It's the good, the bad and the ugly. A lot of Afghans have got a great sense of pride, or concept of fame going: 'I'm the biggest gambler or greatest film maker; they're very proud people. But there are also very bad people and a lot of tragic stories," Mr Gill said.
One of the more harrowing stories is that of a female prostitute. The woman tells her story about suffering at the hands of the Taliban, and then being left with no other choice than to support her family by picking up a stigmatised occupation.
"No woman in Afghanistan would be a prostitute as a life choice, whereas maybe in the west they would because they can earn good money," Mr Gill said. "It has social stigma everywhere but in this country if you're a prostitute it's because you're forced into it."
He said although the series has a list of controversial characters like the prostitute or the gambler, it neither glamourises villains nor their lifestyles.
"I don't want to do political stories. I don't want to expose people.
I just want people to tell their stories," he said.
Mr Gill said he hoped these stories would give younger generations of Afghans some knowledge and understanding of their history. Something he realised not many had while doing the project.
"I was driving [with] a young Afghan man in a car, and I said: 'Can you name me five landmarks in Kabul, places we can go to?' He names the zoo and the national museum. That's it," Mr Gill said. "So I said: 'Ok name me five national heroes or famous people, excluding warlords.' He named one."
Mr Gill said some young people are totally unaware of what Kabul was like before 30 years of war.
"We'd show people picture of 40 years ago and they almost start crying asking 'What? That's Kabul?'," he said.
In addition to what still remains in Kabul, Mr Gill said it is important for the youth to know what used to be there.
"People need to know their history, and need to be proud of it," Gill said. "I want them to be proud of their city and share that with the rest of the world."
By Miriam Arghandiwal-Tolo News
---
---
Related Articles
AP-The Afghan war effort eventually would be harmed by across-the-board budget cuts, even as the Obama administration intends to shield
Afghanistan's start-up owner, Ali Reza Hussaini, is selected as one of the 24 finalists of the 2019 GIST Tech-I competition.
UN Development Program- The Government of Spain will contribute USD 6.6 million towards implementation of the United Nations Development Programme