Nangarhar Honey Production Up by 150 Tons This Year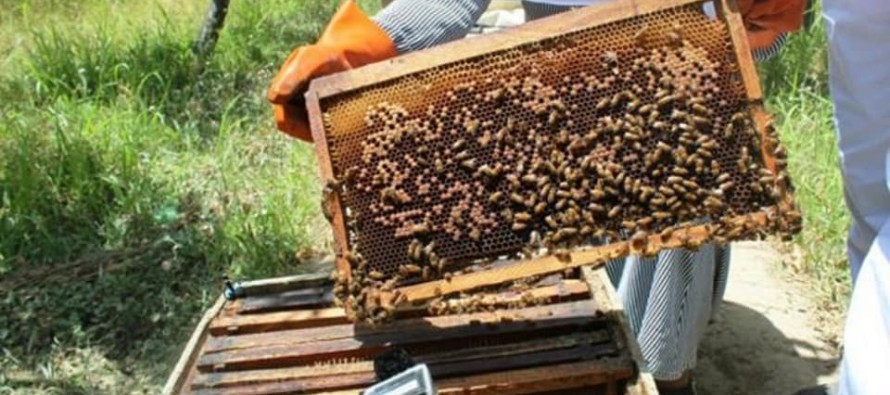 Nangarhar province has witnessed a significant hike in honey production this year, following the efforts from the Ministry of Agriculture, Irrigation and Livestock (MAIL) to increase beekeeping in the country.
Beekeeping has increased in Nangarhar province, and this year Nangarhar beekeepers have produced 350 tons of honey compared to last year's 200 tons.
"There are 300 bee boxes collection centers in the province, producing 350 metric tons of honey this year," said Shah Wali Khan, director of honey bee at the provincial agriculture directorate.
He added that there are 22-3 different types of honey bees in Nangarhar beekeeping centers.
The 350 metric tons of honey produced this year is significantly more than the province's consumption amount. The excess amount will be supplied to the markets.
Shah Wali Khan further stated that currently there are 600 beekeepers operating in the eastern region of the country.
"With expansion of working area for the beekeepers, their production and income would increase. This would result in working opportunity for the youth as well."
The hike in honey production in the province comes as MAIL distributed free beekeeping packages for poor families last year as well as this year.
The purpose of the ministry is to increase honey production, improve the household economy, and provide sustainable assistance to families' economy.
---
Related Articles
Geologists actually mapping the country's mineral bounty suspect its prime cache of coveted rare earth elements is considerably larger than
The Afghan government invited bidders to submit their bids for purchase of the New Kabul Bank. The announcement was made
Swedish Committee for Afghanistan constructed two Basic Health Centers (BHCs) in Bayanan and Waybolaq, remote and inaccessible villages in Dara-e-Sauf