Nangarhar's disabled community complain about lack of job opportunities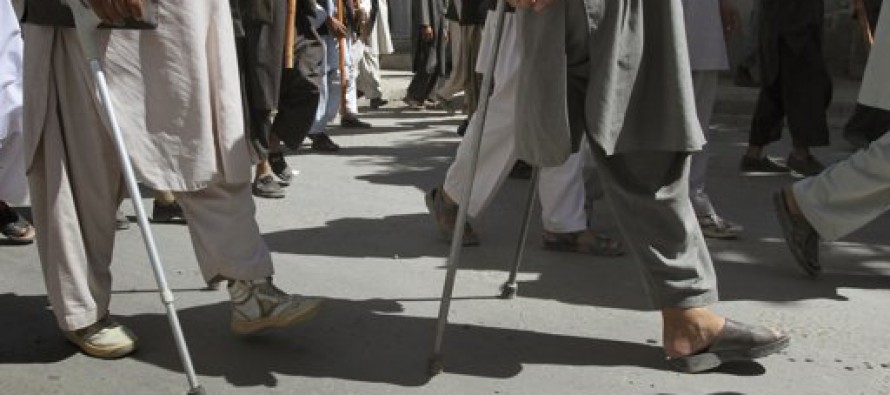 The disabled community in Nangarhar has expressed their anger at the government for its failure to provide job opportunities to them.
Pajhwok Afghan News reports that Masood Safi, head of the Disabled Association in Nangarhar, alleged that the government has failed to full its promises in respect of addressing the disabled community's problems and provision of charity projects.
Masood added that the government discriminates against the disabled community; hence, it does not choose to hire them, although they are "educated" and "have energy to work".
Meanwhile, Labor and Social Affairs Director Abdul Hakim said the hiring system in the government is based upon qualification mostly.
Another disabled person called on the government to provide shelter to some of the disabled individuals.
President Hamid Karzai had signed a decree in 2003 to grant resident plots in Qasim Abad Town to people with physical deformity. The government is yet to act upon the decree.
This is not the first time that the disabled community has raised their voices against the government.
In September, a group of disabled individuals rallied a protest in Nangarhar demanding the government to provide them with shelter, jobs, education, monthly stipends and other facilities.
---
---
Related Articles
The World Bank Board of Executive Directors today approved two grants totaling $210 million from the International Development Association (IDA),
Minister of Transport and Aviation Daud Ali Najfi strictly objected the transportation system in Afghanistan for its non-standard roads. "The
Urban Development Affairs Minister, Sayed Sadat Mansoor Naderi, announced Sunday that the new Afghan Parliament building will be completed within