National Agriculture Science and Technology University inaugurated in Kandahar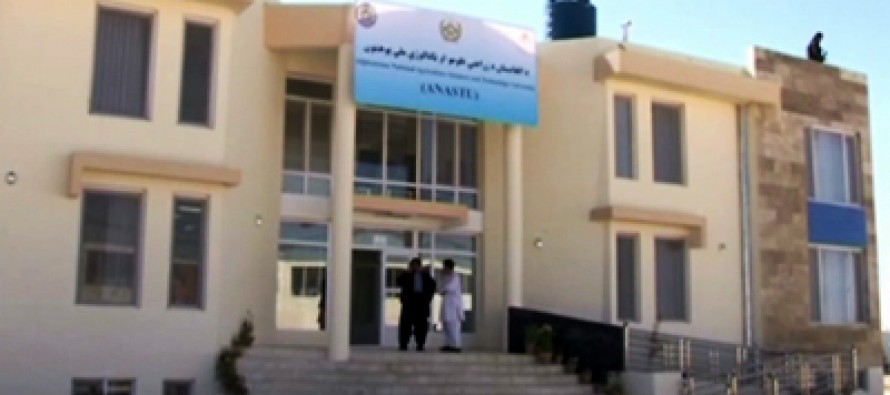 Afghan President Hamid Karzai and Indian Foreign viagra uk purchase Minister Salman Khurshid inaugurated the National Agriculture Science and Technology University in southern Kandahar province of Afghanistan.
"This is a national center and this center is for all of Afghanistan, with the center in Kandahar, but its roots in all provinces," Tolo News quotes Karzai. "Specialists will be trained here, especially the youth who are present here today; they will receive their Masters from Indian and Afghan professors."
The establishment of the University is one of the major capacity-building projects undertaken in Afghanistan with financial collaboration from Indian government.
"A strong prosperous and economically independent Afghanistan is our strategic priority and is an important part of our strategic agreement," Tolo News quotes Khurshid. "We therefore see our partnership in the agricultural university project as an important part of that partnership and we will prioritize our aid assistance in the field of agriculture and agriculture development."
The University would online drug purchase levitra include departments of department of pedology, department of plants protection, department of forests and department of agricultural economy. The animal husbandry will entail department of food studies, department of veterinary and other departments.
According to Toryalay Weesa, Chancellor of the University, Kandahar was chosen as the home for this University given the province's nature and land fertility. Many types of crops, wheat, dried overnight levitra fruits and fruits including pomegranate, grapes, watermelon, peaches and apricots are produced in the province. Also, there is a research farm in the province which is used to perform agricultural surveys and evaluation. The farm also helped Afghanistan in 1978 to be self-reliant in terms of wheat production. So, the university was established in Kandahar pfizer viagra cheap in view of these factors. The university has been established with the support of India. Indian Prime Minister Manmohan Singh who visited Afghanistan a few years ago pledged $500 million for agriculture sector. And the university has been built with a budget of $60-70 million from the grant.
The University aims to provide the right education and training to cadres and specialists in the field of agriculture. Lack of specialist has been a major problem of the Ministry of Agriculture. As Afghanistan is an agricultural country, and farming forms the pillars of the country's economy, stepping up initiatives are necessary to strengthen this crucial sector, said Weesa in an exclusive interview with Afghanistan Times.
---
---
Related Articles
The Wolesi Jirga, Afghanistan's lower house of the Parliament, gave their approval on the salary and expenses amount of President
Organic pomegranates, apples, saffron, melons, dried fruit, and nuts produced by more than 20 Afghan companies were on display on
Residents in Taloqan capital city of northern Takhar province have been sifting and washing river sand in search of gold