National Procurement Commission approves 45 contracts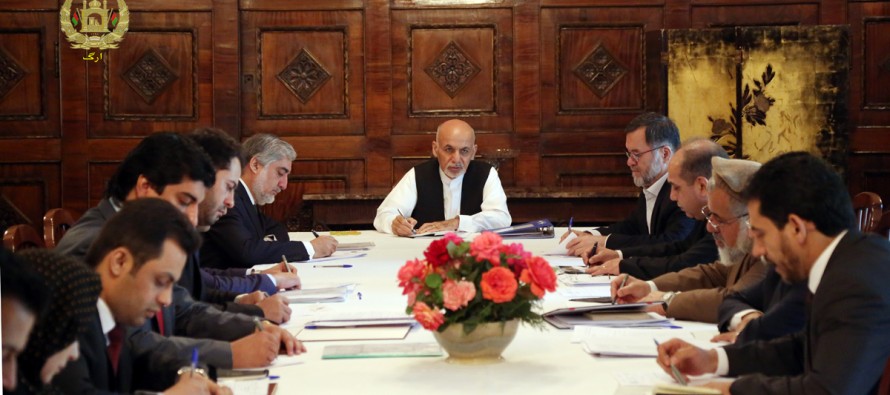 Presided over by President Ashraf Ghani, the National Procurement Commission in their meeting on Saturday approved 45 contracts worth about 5.3bn out of 51 contracts.
The contracts pertained to provision of facilities and materials to the national army and police, dormitory in Zabul province and development projects of the National Solidarity Program.
The remaining contracts will be further reviewed and discussed in the next meeting.
President Ashraf Ghani emphasized to accelerate the process of the remaining contracts and called on the various departments to take into account the "saving" factor in the future contracts.
He assigned Kabul municipality to present its plans regarding the assessment of the procurement capacity and reforms in the municipality.
---
---
Related Articles
President Ashraf Ghani has issued orders for the construction of a mausoleum for Afghanistan's first President Sardar Mohammad Daud Khan.
Backed by the participants of Tokyo Conference, India's External Affairs Ministers S.M.Krishna recognized the main threat to Afghanistan's security and
Badakshan's provincial government officially launched the start of five construction projects located in Yaftal, Tagab, Argo, Darayum and the provincial