National Procurement Commission saves over $200mn in one Civil Aviation Authority contract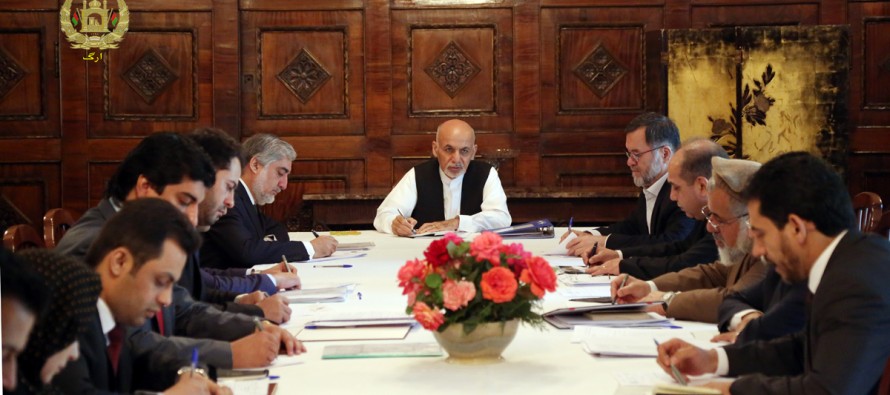 The National Procurement Commission efforts resulted in saving more than USD 200mn from one contract of Afghanistan Civil Aviation Authority.
Chaired by President Ashraf Ghani, the National Procurement Commission reviewed a number of contracts in its weekly meeting held in Presidential Palace on Saturday.
The members approved some of the contracts that were found transparent and decided to defer other contracts to the next meeting for further study and necessary modifications.
The Commission has managed to save over USD 200mn in one contract of the Civil Aviation Authority.
Concerning the contracts made by Defense Ministry, the Commission advised to detach the contract of medication from ordinary process and set a special procurement process for it.
The meeting also decided to contract printing of three million textbooks with domestic printing houses. Worth 62mn AFN, the textbooks will be used by 2.1mn students.
Earlier this month, a statement from the Presidential Palace was released that said over USD 150mn was saved from reviewing government contracts.
Establishing the National Procurement Commission is one of President Ghani's attempts at curbing corruption in the country.
---
---
Related Articles
According to a World Bank report, Afghanistan's economy has grown by 2.9% in 2019 and is expected to reach 3.3%
The 8th Annual US-Afghanistan Business Matchmaking Conference (BMC) was held in Washington D.C. from 02 December to 04 December. The
Afghan traders who attended the Gulfood exhibition in Dubai signed a number of contracts with USD 2.38mn for agricultural products.