New 1 pound coin is believed to be the world's most secure coin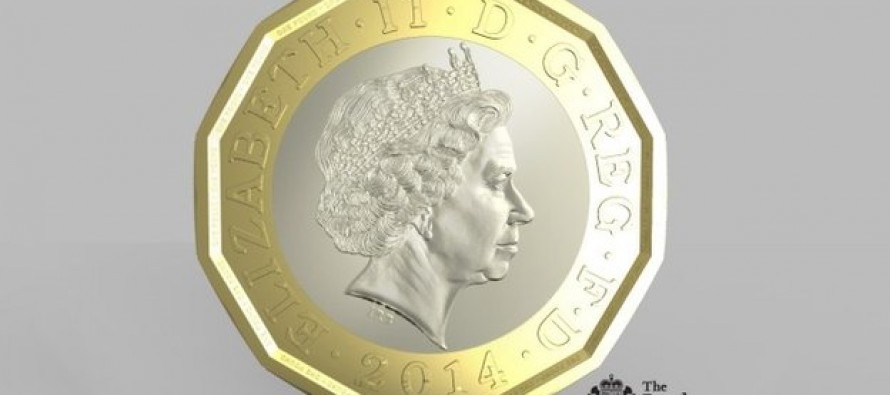 The new 1 pound coin, slated for launch in 2017, is regarded as the most security coin in the world by the Royal Mint.
This comes as Royal Mint believes 3% of existing 1 pound coins are fake.
"It is our aim to identify and produce a pioneering new coin which helps to reduce the opportunities for counterfeiting, helping to boost public confidence in the UK's currency in the process," said Adam Lawrence, chief executive of the Royal Mint.
According to Chancellor George Osborne, the existing  1 pound coin is one of the oldest coins and has become highly vulnerable to forgery.
"So I can announce that we will move to a new, highly secure, £1 coin. It will take three years.
"Our new pound coin will blend the security features of the future with inspiration from our past.
"In honor of our Queen, the coin will take the shape of one of the first coins she appeared on – the threepenny bit.
"A more resilient pound for a more resilient economy."
The Bank of England, which earlier this year announced banknotes would be made out of plastic rather than cotton from 2016, said the move would "enhance the security and integrity of the currency".
---
---
Related Articles
According to the Traffic Department in Herat city, the number of women turning to driving has reached its record high
Afghanistan imports over 96% of its medicines from other countries, 60% of which comes from Pakistan. Medicine importers have blamed
According to an annual joint survey by the United Nations and Afghan government, opium cultivation in Afghanistan has dropped for