New Agricultural High School inaugurated in Kunduz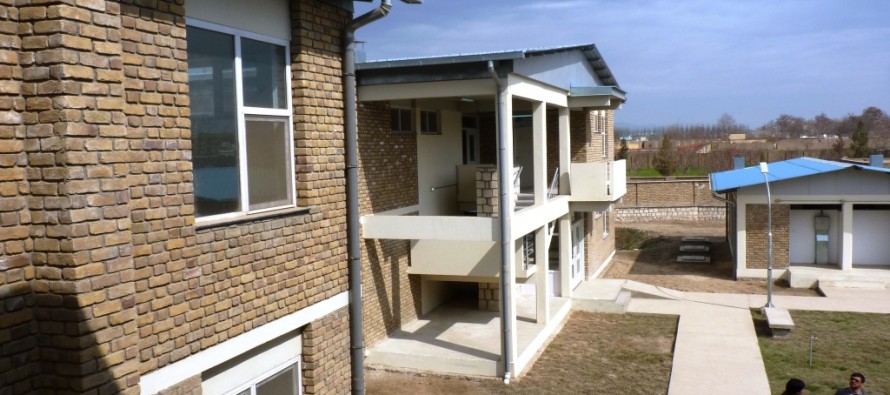 Funded by the German government, a new school for agricultural studies in Kunduz was inaugurated Thursday as an initiative to make a significant contribution to developing the agriculture sector in Kunduz and the surrounding provinces. The school was inaugurated by Asif Nang, Deputy Minister of Technical and Vocational Education of the Islamic Republic of Afghanistan, and Mr. Martin Schuldes, Development Director of the German Federal Ministry for Economic Cooperation and Development (BMZ).
The school has enough space for around 480 students to graduate every year. The building complexes include 16 classrooms, three training and IT rooms, two hostels, one each for male and for female students and sports facilities for a combined volleyball and basketball field.
Addressing the inaugural ceremony, Asif Nang welcomed the new Agricultural High School financed by Germany and said, "Germany has supported Afghanistan's education sector for more than 90 years. The construction of this Agricultural High School in Kunduz is another example of the excellent cooperation between the two countries."
Dr. Martin Schuldes also showed his government's appreciation for the excellent cooperation between the two countries, stating " Germany will continue to be a reliable partner – with a view to sustaining existing achievements in reconstruction and development and to further improve the living conditions of the Afghan people. Agriculture is – and will continue to be – a crucial part of the Afghan economy."
The opening and handover of the Agricultural High School follows on from the inauguration and handover of a Teacher Training Academy (TTTA) in Kabul in December 2013, where more than 200 qualified vocational teachers will be able to graduate every year. Construction of a second academy for technical teacher training is also underway in Mazar-e Sharif as is a second Agricultural High School also in Mazar-e Sharif. Both are being built with the help of financing from the Afghan-German Cooperation program.
---
---
Related Articles
President Hamid Karzai inaugurated the new building for the Afghan Jamhoriat hospital three years ago, but it has not been
The Afghan government issued a Third Generation (3G) technology license wroth USD 25mn to the Afghan Wireless Communication Company (AWCC)
Afghan companies signed contracts worth more than $8 million for the country's high-quality agricultural produce with international buyers during the