New agricultural projects to be launched in 1392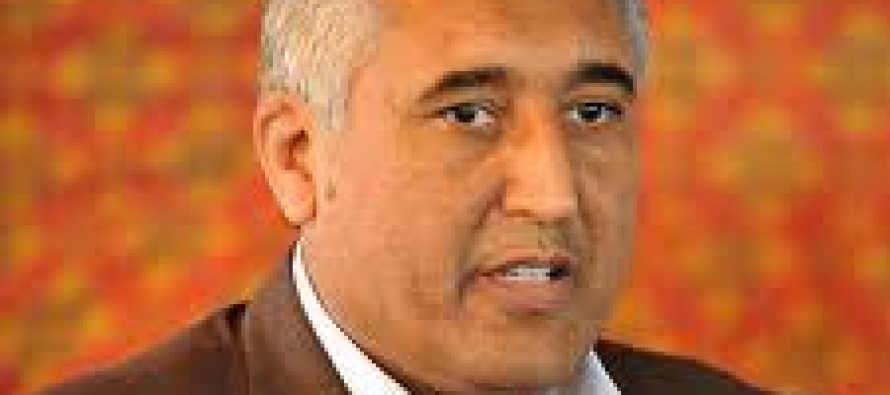 Officials of the Ministry of Agriculture, Livestock and Irrigation said they would roll out a number of projects aimed at strengthening the agriculture sector during the New Year.
This announcement was made on Thursday at the Jashn-e-Dehqan (The Farmer's Festival) in Badam Bagh.
The Farmer's Festival is celebrated on the day of Nawroz (solar New Year), in which the farmers walk in the cities as a sign of encouragement for the agricultural productions. Recently, this activity is being performed in Kabul and other major cities, in which the mayor and other high governmental personalities participate for watching and observing.
This year Farmer's Festival was held in Badam Bagh of Kabul City. Afghanistan's agricultural products and handicrafts were displayed on the occasion. The exhibition will run for three days.
Minister Mohammad Asif Rahimi listed establishment of agricultural banks and modern cold storage rooms and repairing and restoring of silos as the Ministry's priority plans for the year 1392.
"This New Year we will revive our agricultural banks and make them available for our farmers. We have successfully built a budget for building modern cold storage rooms. We are hoping to establish a number of these storage rooms by the end of the year," said Mr. Rahimi.
Mr. Rahimi also announced that orchard projects would expand from 11 provinces to 23 provinces during the New Year. He added processing and packaging centers would be built in more than 200 districts.
He expressed his concerns about the residential buildings built on agricultural lands.
"If agricultural lands are continued to be used for residential buildings, Afghanistan's agricultural future would look gloomy. We have thousands and millions of acres of fallows and pristine lands on which to build universities, schools, factories and towns. Our agricultural lands are valuable and we must not spoil them," said Minister Rahimi.
---
---
Related Articles
Qatari government has allocated USD 10mn for reconstruction of houses that were damaged in recent earthquake in eastern Nangarhar province.
The US Special Inspector General for Afghanistan Reconstruction (SIGAR) said in its latest report that the United States is working
According to reports, thousands of Pakistani people from Khyber Pashtoonkhwa and Punjab have flooded the labor market in eastern Khost