New building for Quotanmast School in Sar-e-Pul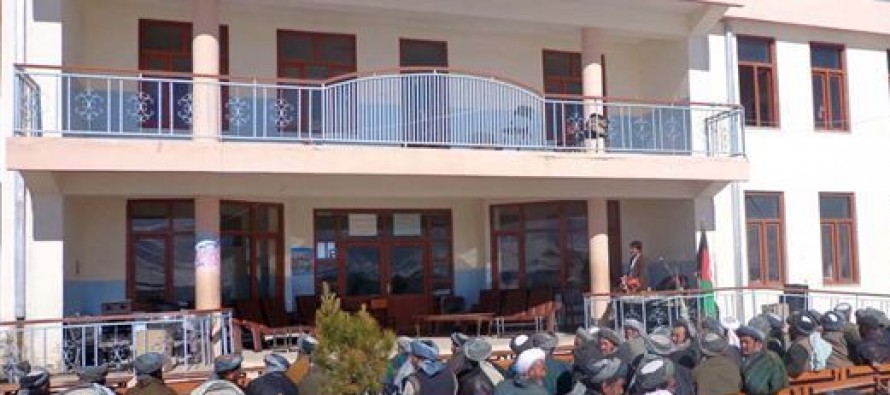 Students of the Quotanmast School, who used to study under tents, now have a new building, which was inaugurated on Tuesday in Gosfandi district of Sar-e-Pul province.
Funded by the Turkish government, the school is built on a four-acre land, which was granted to the Ministry of Education by the local residents.
Education Director of the Gosfandi district, Inayatullah, said the structure has 16 classrooms and is built at a cost of USD 80,000.
"About 900 students are saved from studying under tents. We are grateful to the Turkish government who had previously funded the construction of such buildings in the district."
Gosfandi district is situated 100km from the central city of Sar-e-Pul and is one of the most mountainous districts of the province.
A large number of students in the district are still faced with shortages of professional teachers and basic school supplies.
Some of the parents of the students expressed their happiness about the establishment of the new building.
"Before our children would study on the ground, but now they have a new building with chairs and tables. This is a great facility for the student."
According to the Ministry of Education officials, thirty schools have been built this present year in Sar-e-Pul province with financial collaboration from the government and non-government organizations.
---
---
Related Articles
Afghan Finance Minister Hazrat Omar Zakhilwal rejected the recent report by the Special Inspector General for Afghanistan Reconstruction (SIGAR) on
Major natural gas reserves have been discovered in the Andkhoi district of northern Faryab province as a result of a
The German parliament voted on Friday to support Kabul with annual development aid worth USD 529mn. In a meeting with