New education facilities open in Kunduz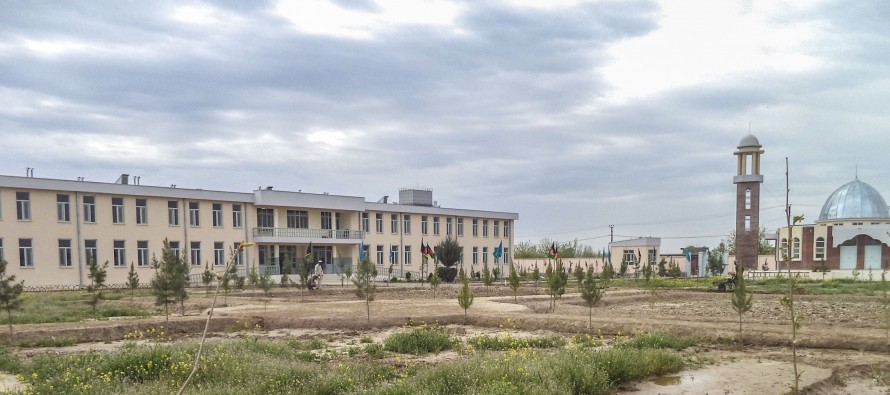 The Afghan-German cooperation handed over three newly why does levitra not work constructed buildings to the local government in Kunduz province: two schools in Dashti Archi and Chardara districts, and a new teacher training college in Imam-Sahib district.
Built at a total cost of about AFN 87mn, the facilities generic levitra cheapest price are funded by the German government via the Stabilization Program for Northern Afghanistan (SPNA).
In Imam-Sahib buy cheap viagra online uk district, the newly constructed Teacher Training College (TTC) was handed over to the Department of Education and the TTC directorate. It consists of 24 furnished classrooms, eight administrative rooms, 360 metre boundary walls, 10 set latrines and a deep well that provides drinking water for all students. It also includes a mosque with proper water and sanitation systems. More than 1,150 cialis tablets foreign students can now attend classes at this new college. 320 to 400 professional teachers are expected to graduate annually.
Up to now, the cialis cost students were taught under tents and rented buildings. This posed challenges for the teachers and students, as classes were affected by cold, heat, wind, rain and snow. The new college provides an environment that allows the students to receive sound education in 16 different subjects, which will better prepare them for the future. A boundary wall that encircles the TTC will ensure the safety of all students and teachers.
In addition to the TTC, two school buildings were handed over to local government: The Ashqari School in Dashti Archi district, and Zainal Abuddin Shaheed School in Chardara district, near Kunduz city. Both schools consists of 12 furnished classrooms, a computer and laboratory lab, 10 set latrines and approximately 300 metre boundary walls.
A student at Ashqari School explained: "In the past, we were taught under tents and sometimes even in the open space. This was very strenuous, especially during summer due to the hot weather. Some of my classmates even fainted and had to be taken to hospital. Now we are happy to have our own, fully furnished school, where we can enjoy our classes." Together, the two schools can teach up to 1,550 students – boys and girls. Families in these two districts can now be sure that their children can enjoy basic education in a safe environment.
The respective District Development Assemblies of the mentioned districts (DDAs) and the Department of Education jointly decided to build the TTC and the two schools. The projects had been included in the Provincial Development Plan. The German Government's Stabilization Program for Northern Afghanistan (SPNA) has provided financial assistance to the project.
SPNA is funded by the German Federal Foreign Office, managed by KfW Development Bank, and implemented by the Aga Khan Foundation, in partnership with Mercy Corps and ACTED. The total program budget amounts to over AFN 7 billion for the period 2010 to 2017, targeting the North-ern provinces Badakhshan, Takhar, Kunduz and Baghlan. So far, more than 250 small- and medium-size infrastructure projects (most of them education infrastructure) have been funded in 57 districts; and in Kunduz alone, 72 projects have been accomplished in six districts, including the provincial capital Kunduz city.
---
---
Related Articles
Afghan Finance Minister Eklil Hakimi was summoned by the Lower House of the Parliament, or Wolesi Jirga, to justify the
1,293 civil servants from 16 line departments and members of the Provincial Council in Kunduz successfully passed a 12-month course
Fuel prices in the central province of Bamyan have doubled after the government shut down two coal mines in the