New Energy Network Benefits 20,000 Citizens in Kunduz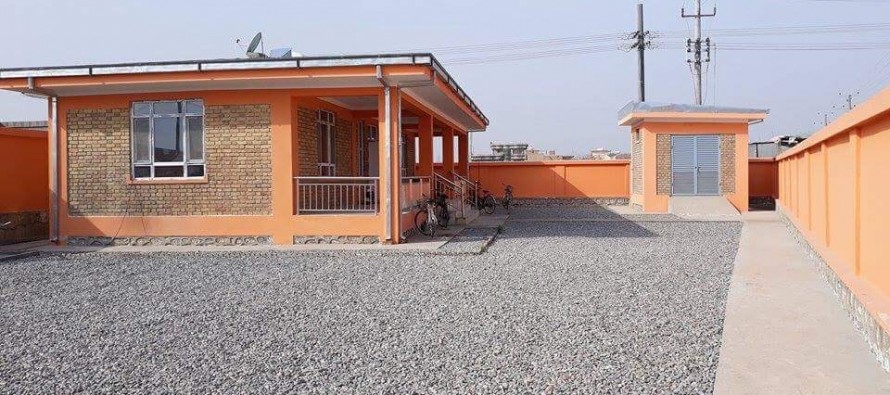 Da Afghanistan Breshna Sherkat (DABS) put an extended power line and a newly constructed energy network into operation in Kunduz' provincial capital. About 20,000 citizens now benefit from reliable energy supply. 
The https://wadsam.com/shop/order-viagra-or-levitra/ Provincial Development Committee (PDC) approved the project in 2016. 
The German discount canadian cialis Regional Infrastructure Development Fund (RIDF) and DABS implemented the project, financed by the Afghan-German Cooperation at a total cost of about AFN 217 million.
Access to electricity is a condition for sustainable economic development and for improving citizens' living and working conditions. In the past, the energy supply in the residential area of Dawrah was insufficient and unreliable. Now, residents enjoy safe access to energy for their houses, schools, markets, workshops and businesses.
A resident of Dawrah, Noor Mohamamd, said: "Before connecting this area to electric power, people were reluctant to build houses in this area. Now, people are constructing houses, shops and markets. That creates many jobs. Property prices have also increased due to power supply in this area."
The new network currently provides connections for more than 2,600 households. This number could potentially grow to 3,000 households in the future. 
An additional administrative building was constructed to ensure the energy supply's reliability. The new facility offers office and storage space, allowing for the network's effective operation and maintenance.
Besides funding the construction works, the Afghan-German Cooperation offered on-the-job training, coaching and mentoring activities for engineers and managers working for DABS. These activities aimed at developing the DABS' ability to identify, design, construct and maintain electric supply networks independently in the future. 
Secure electricity helps to increase employment, promote economic growth and improve living conditions.
The Regional Infrastructure Development Fund (RIDF) is implemented by KfW Development Bank on behalf of the German Federal Ministry for Economic Cooperation and Development (BMZ). 
The program aims at improving economic and social infrastructure in Northern Afghanistan while enabling provincial administrations to plan and implement development programs increasingly independently. 
In the past 7 years the program has funded and constructed/rehabilitated more than 160 kilometres of roads, approximately 50 kilometres of irrigation canals and 11 protection dams against flooding or erosion in the provinces Balkh, Kunduz, Baghlan, Takhar, Badakhshan and is now implementing two schools rehabilitations also in Samangan Province. 
At the same time, the RIDF program has organized about 490 job-specific on-the-job trainings, coaching and seminars for more than 2,300 engineers and governmental employees facilitating the independent realization of future infrastructure projects
---
Related Articles
On March 4, 2014, Deputy Secretary of State Heather Higginbottom presented Dr. Nasrin Oryakhil with the Secretary of State's International
At a two-day workshop in Kabul, 40 experts discussed gender equality in the education system from a human rights perspective.
Fatema Akbari is the owner of Gulistan Sadaqat Company, a furniture manufacturing business in Kabul. Founded in 2003, the business