New facilities to be added to Kandahar airport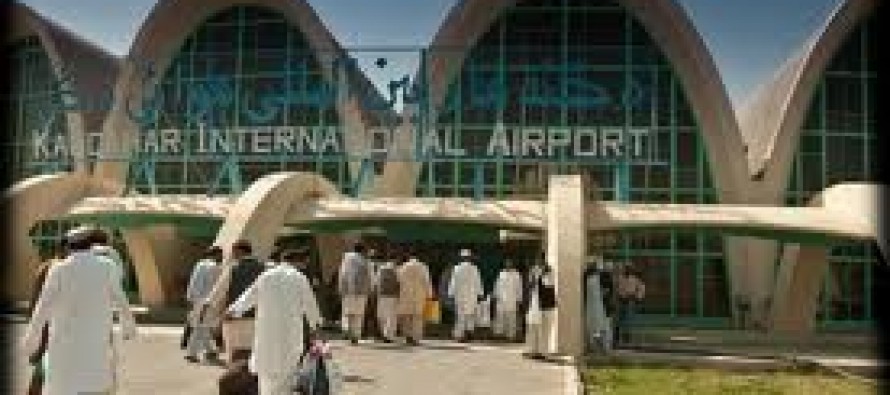 Built nearly 60 years ago, the Kandahar airport was in need of projects to provide modern-era services.
New facilities such as construction of a new terminal entrance, with mine-detecting equipment and entry, exit and cargo roads have been added to the airport, according to an airport official Ahmadullah Faizi.
In an interview with Pajhwok Afghan News (PAN), Faizi said that a hug scanning machine for scanning vehicle load of material is being installed with financial support from the Canadian government.
The project of constructing a new exit terminal at a cost USD 600,000 is also underway.
A cold storage facility had also been set up for exporter to store their fruit consignment. The facility is funded by the US government.
An improved power supply to the aircraft terminal, where new toilets would be constructed, would be executed soon as part of the US scheme that would account for USD 4 million.
Faizi revealed that Afghan businesspeople had donated USD 20,000 for expanding different airport facilities, including renovating old terminal.
Negotiations were underway with the DHL Airways on operating flights to Kandahar, he said, hoping an agreement with the airline would hasten import deliveries from different parts of the globe. Similarly, DHL flights will help quicken airlifting of exports to many nations.
---
---
Related Articles
Ministries of Education & Higher Education strongly rejected the latest report on corruption in Afghanistan by the UN office on
Local officials in Herat province say construction work on the Pashdan Dam in the province will resume in the near
The Ministry of Finance announced that the process of paying quarterly salaries of all government employees will start from today.