New German program will help Afghan refugees in Pakistan return home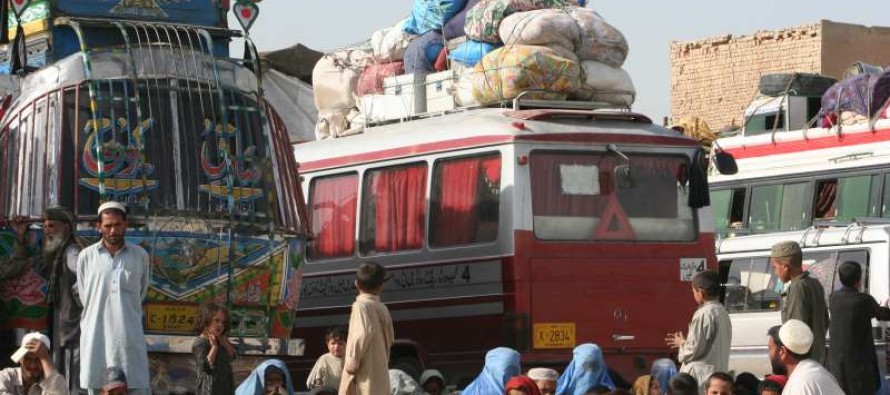 Afghanistan, where can i buy levitra without perscription the United Nations High Commissioner for Refugees (UN-HCR), and Germany agreed on a new initiative that will help Afghan refugees in Pakistan return home to Afghanistan.
UNHCR will be responsible for managing the project, which will run tadalafil levitra generic viagra in both Afghanistan and Pakistan. The German overnight canadian viagra government will provide nearly AFN 900 million for the program, financed through KfW Development Bank.
The program use levitra to promote the sustainable return and reintegration of Afghan refugees (SRRAR) will be active in Afghanistan and Pakistan. The aim of the program is to address concerns and challenges refugees face when they make the journey home.
In Pakistan, the program will give Afghan refugees the information they need cialis daily availability to take informed decisions on their return home. If they decide to do so, the program will help them prepare with training in job skills and logistical canada no prescription viagra support for their return. In Afghanistan, returning refugees will get help finding new housing and new opportunities to sustain a livelihood. The SRRAR program will also help improve infrastructure in communities which receive returning refugees.
Deputy Minister for Finance, Mohammad Mustafa Mastoor, signed the agreement for financing the program.
"Afghans returning home sometimes face challenges accessing basic services, finding jobs or integrating into their communities. The new program to promote the return of Afghan refugees will address these issues. Together we can help people return home in dignity, invest in their communities and rebuild their lives," said Maya Ameratunga, UNHCR representative in Afghanistan.
The project is linked to the Solutions Strategy for Afghan Refugees (SSAR). Afghanistan, Pakistan and Iran, in collaboration with UNHCR, agreed on the SSAR in 2012. The strategy aims at identifying and managing sustainable solutions to help Afghan refugees return home.
On behalf of the German government, KfW Development Bank finances projects implemented by governmental and other partners in Afghanistan in various sectors, including water, energy, health, education, sustainable economic development, culture, and good governance. In 2015, Germany's commitments in the field of financial cooperation added up to almost AFN 14 billion (EUR 190 million).
---
Related Articles
The Afghan Ministry of Agriculture, Irrigation and Livestock announced that two large factories producing jam and tomato paste will be
Two school buildings at a cost of 11mn AFN are to be built in Roi-do-Aab district of Samangan, said officials
One year into the transition process, Afghanistan sustains robust economic growth. An exceptional harvest, supported by the launch of first