New initiative "Invest in Afghanistan" launched today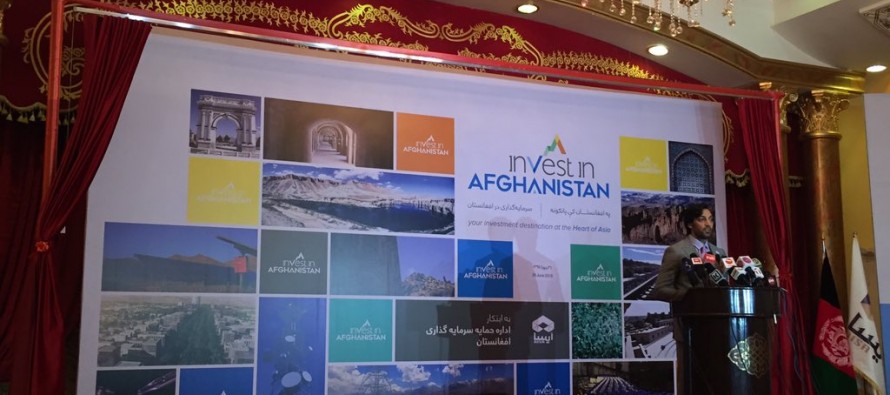 The Afghanistan Investment Support Agency (AISA) launched a viagra in canada new initiative called Invest in Afghanistan today in Kabul in presence of Chief Executive Abdullah Abdullah.
Invest in Afghanistan is aimed at boosting investment in Afghanistan and turning levitra nonprescription it into a land of opportunities.
Speaking on the occasion, AISA chief Mohammad Qurban Haqjo said the initiative would help generate job opportunities in the country.
"Such initiatives are important to tackle poverty and unemployment in the country. Invest in Afghanistan will help improve local and international investment in Afghanistan," said Haqjo.
He summarized the initiative as such:
Harmonize the investment strategies of all private sector institutions
Attract foreign direct investment amidst the current economic situation of Afghanistan
Develop and encourage domestic investment, protect and support domestic products to replace imports
Apply schemes that improve investment climate in Afghanistan and address challenges facing the investment sector
Change our investment support from an incentive approach to a facilitating approach
Introduce Afghanistan as the potential destination for investment in the region and the world
Meanwhile, Dr. Abdullah Abdullah announced the national unity government's support towards the initiative and said this initiative would be promoted through the economic department of the Foreign Affairs Ministry and Afghan Embassies in foreign countries to further encourage purchase viagra usa investors to invest in Afghanistan.
"I assure you that we have made every effort to fulfill our promises for the growth of Afghan private sector. And, we will continue these efforts, " said Abdullah Abdullah.
Also present at the ceremony was Farhad Darya, Afghanistan's top singer. He urged the people and Afghan government to support the initiative. Darya is given the title of ambassador for "Investment in Afghanistan".
"Let's change Afghanistan to a land of compare viagra prices opportunities. Let's invest in Afghanistan," said Darya.
Why invest in Afghanistan? Please click here to find out.
---
---
Related Articles
With more than 80% of the population engaged in farming, agriculture remains the core sector of Afghanistan's economy. The three
Minister of Commerce and Industries Dr. Anwarul Haq Ahadi announced on Thursday that the distribution of land plots to traders
According to reports, the newly introduced 100 US dollar bills are out in Kabul market. The hundred dollar note still