New Kabul City to be completed in 15 years period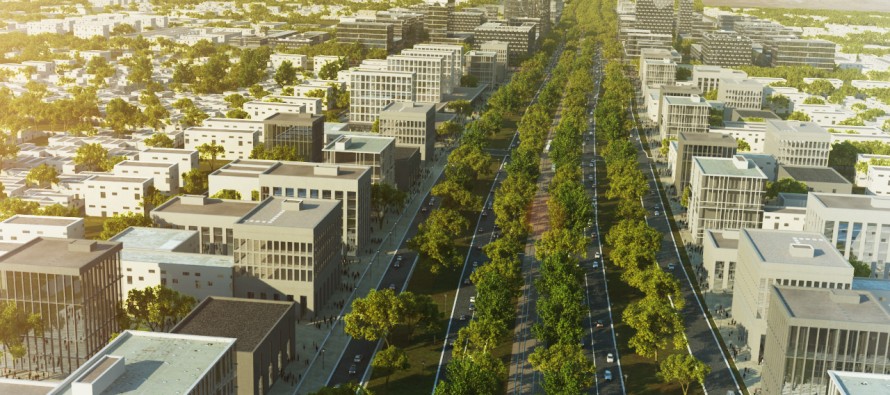 The officials of the Dehsabz-Barikab City Development Authoriy (DCDA) said they were ready to kick off the construction of the New Kabul niederlande levitra City upon receiving approval from the Presidential Palace.
Elham Omar Hotaki, project development in-charge, said contracts worth USD 6.5 billion were signed in March last year with five private companies having American, Arab, Australian and German partners to construct viagra mail order usa the first housing units of New Kabul City.
He added the project would be completed in two phases in 15 years period.
New Kabul is built on a 740 kilometer square land cialas in the regions of Deh Sabz and the Bagram town of central Parwan province. It is considered as one of the major construction projects of Afghanistan.
According to the project officials, New Kabul City will provide better life facilities to 3mn people of Kabul City, whose population has risen to 4.5 million.
Gholam Sakhi Hassanzadah, deputy chairman of the Independent Board of New Kabul City Development, said a total 120 contracts worth $80 billion would be signed to complete the project.
A multi-phased "mega-project," New Kabul City is the first of its kind of development in Afghanistan. It was conceptualized to address the severe housing shortage as well as lack of employment facing the ever-increasing population of Afghanistan's capital city, Kabul. With a long term promise of 500,000 housing units for an eventual population of 3 million, plus the creation of an estimated 500,000 jobs, Kabul New City is set to stimulate the country's economy in ways not imaginable.
Overall, the project is designed based on best world urbanization practices that will have a cross-cutting impact across the board. Historically, major changes in social, cultural and economic life of the people of a region have always begun from changes in the regional capital cities. In addition to believing in the proportional socio-economic development across the country, the DCDA envisions this mega project as part of an economic, social and cultural hub that will not only connect all 35 provinces in the country, but also the 4 major economic centers such as Central Asia, South Asia, China and Gulf region. Basically, the primary thrust of developing the KNC is to revitalize the capital of the country, Kabul as the center for sustainable socio-economic development to attain peace and stability.
Dehsabz-Barikab City Development Authority (DCDA), an authorized executive body of the New Kabul City, is established to serve two main purposes:
To promote private sector investment in KNC project
To provide clean and sufficient access to land, infrastructure, public facilities, development and business plans, guidelines and standards to national and international investors.
 For more information about this project please visit: http://www.dcda.gov.af/
---
---
Related Articles
The official in southern Ghazni province said that 80% residents depend on the agriculture and livestock, but due to lack
With support from the German Government, women from the district of Zebak attended a five-day workshop at the offices of
As part of an environmental awareness campaign in the district of Qal-e-Zal in Kunduz province, 120 residents (80 male and