New Kabul project to be inaugurated in a week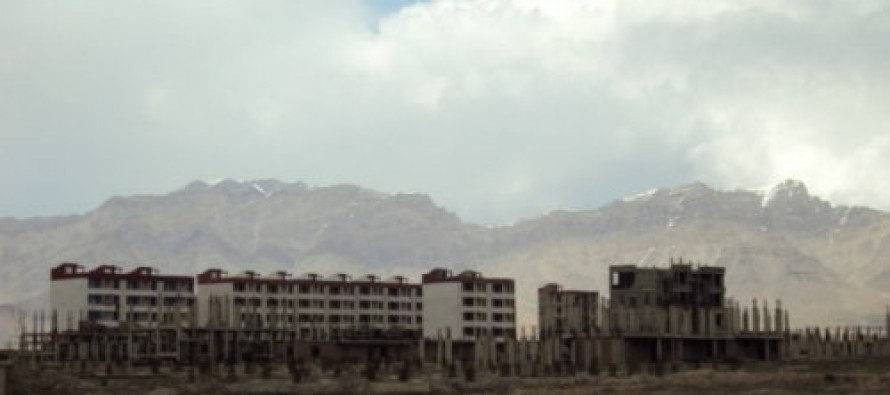 According to the officials from the Ministry of Interior (MoI), the New Kabul project will be inaugurated in a week.
New Kabul is built on a 400 yard land in the regions of Deh Sabz and the Bagram town of central Parwan province. It is considered as one of the major construction projects of Afghanistan.
According to the project officials, New Kabul will provide better life facilities to 3mn people of Kabul City, whose population has risen to 4.5 million.
MoI officials have called on the residents of Deh Sabz area to evacuate the area demarcated for the scheme within a week.
The project's executive director Eng. Ghulam Hassan said USD 100mn would be collected in aid from international partners upon the completion of the project by the end of the current solar year.
The project will create thousands of job opportunities to Afghans.
A multi-phased "mega-project," Kabul New City is the first of its kind of development in Afghanistan. It was conceptualised to address the severe housing shortage as well as lack of employment facing the ever-increasing population of Afghanistan's capital city, Kabul. With a long term promise of 500,000 housing units for an eventual population of 3 million, plus the creation of an estimated 500,000 jobs, Kabul New City is set to stimulate the country's economy in ways not imaginable just a year ago.
Overall, the KNC project is designed based on best world urbanization practices that will have a cross-cutting impact across the board. Historically, major changes in social, cultural and economic life of the people of a region have always begun from changes in the regional capital cities. In addition to believing in the proportional socio-economic development across the country, the DCDA envisions this mega project as part of an economic, social and cultural hub that will not only connect all 35 provinces in the country, but also the 4 major economic centers such as Central Asia, South Asia, China and Gulf region. Basically, the primary thrust of developing the KNC is to revitalize the capital of the country, Kabul as the center for sustainable socio-economic development to attain peace and stability.
Dehsabz-Barikab City Development Authority (DCDA), an authorized executive body of the Kabul New City (KNC), is established to serve two main purposes:
1. To promote private sector investment in KNC project
2. To provide clean and sufficient access to land, infrastructure, public facilities, development and business plans, guidelines and standards to national and international investors.
---
---
Related Articles
(Pajhwok Afghan News Weekly Price Report)-The price of flour edged up while gold went down and other daily-use items remained
Over the past ten days, more than 125 engineers from various line departments in the provinces Badakhshan, Baghlan, Balkh, Kunduz
Afghan presidential candidates, Dr. Abdullah Abdullah and Ashraf Ghani, have emphasized on immediate ratification of Anti-Money Laundering and Prevention of