New Land Registration System to Enhance Transparency in Afghanistan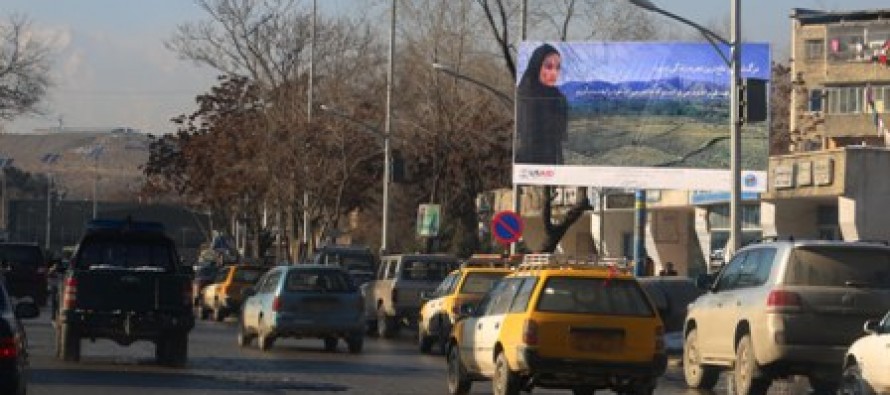 Land rights in Afghanistan are governed by overlapping and conflicting legal systems – informal systems, civil law, traditional practices, and municipal regulations. In many parts of the country, informal occupation of land brought about by conflict and displacement has further complicated the situation. The lack of a modern land management system has hindered private-sector investment, stunted economic growth, and fed instability.
With support from USAID, a new land administration system is being utilized by the Afghanistan Land Authority (MAIL/Arazi) to identify land parcel boundaries and improve land administration practices. By replacing antiquated paper files, this modern, computerized land tenure system helps protect land owners against wrongful claims, including confiscation by the government. It monitors commercial land leases, tracks the collection of rent, and facilitates market land transactions for the private sector.
For ordinary people, this means greater potential for formal ownership of land and protection of their rights; leading to greater confidence and investment. For business owners, it also means reduced opportunities for corruption, and greater business confidence, leading to greater investment and economic growth. For government, it means having a better understanding of the communities they service while supporting greater government revenues that can translate into improved public services. These improved services can translate into improved community confidence and increased stability.
Minister of Agriculture, Irrigation and Livestock, Mohammed Asif Rahimi said "with these new systems to formalize land registration, the Afghan government is improving its ability to effectively track land ownership, attract private sector investment, create revenue and job opportunities, and provide a valuable service to our citizens." Two informal settlements in Jalalabad will be upgraded – property data will be entered in the land management system and proper infrastructure will be installed. The communities' priorities are being addressed in a jointly drafted upgrade plan, which will also include a plan for future maintenance ofthe sites. The Afghan Government will also be implementing a complementary software system in Jalalabad and court makhzans (archives) to prevent tampering with land documents.
MAIL/Arazi is promoting a "one-stop-shop" to limit direct interaction with public land administration officials, thus minimizing backroom contact where rent seeking may take place. With support from the LARA project, the Afghan government has drafted amendments to the Land Management Law which now provides, for the first time, civil and criminal penalties for improprieties in the land clearance process.
USAID's Land Reform in Afghanistan (LARA) project promotes legalization of property ownership, strengthens citizens' land rights, and supports economic development through transparent ownership rights in partnership with Afghan institutions including MAIL/ Arazi, the Afghan Geodesy and Cartography Head Office, the Supreme Court, Independent Directorate of Local Governance (IDLG) General Directorate for Municipal Affairs (GDMA), and the Ministry of Urban Development Affairs.
---
---
Related Articles
Municipality officials of Pulkhumri city, center of Baghlan, reported that the revenue of the city has increased by 32% from
President Ashraf Ghani in his address to the 11th National Information Technology Conference in Kabul emphasized on the need for
Afghan carpet industrialists in the Tibetan Carpets International Exhibition in China were awarded the first position for achieving excellence in