New library with 5,000 books opens its doors in Kunduz to the general public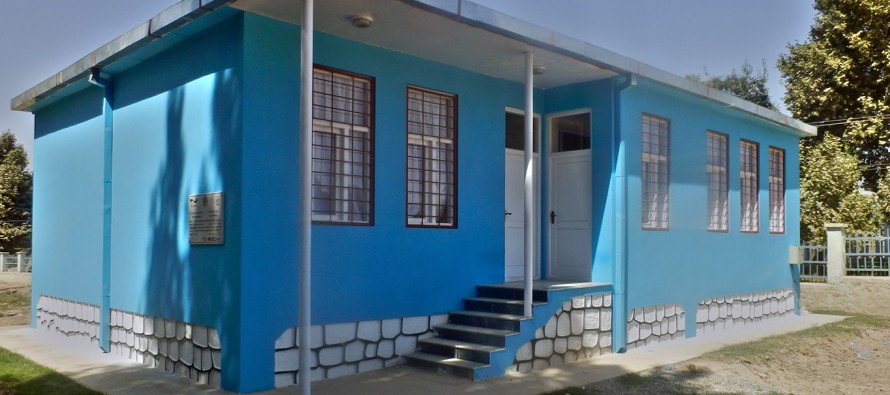 A new library consisting of 5,000 books was inaugurated on Sunday in Khan Abad district of Kunduz province.
Built at a cost of more than 4.5mn Afghanis, the facility was funded by the German government.
At the opening by the Department of Information and Culture (DoIC) and the District Administration of Khan Abad, Hayatullah Amiri, Governor of Khan Abad district, said "this library will give easy access to books which will increase knowledge of residents of Khan Abad District. It is up to us now to make the culture of book reading alive."
To celebrate the opening of the new library, Amiri was joined by representatives from local government institutions, school teachers, students and community elders.
Besides stocking 5,000 books, the library also has two separate reading halls – one for women and one for men. Female citizens will therefore be able to use the library too. The selection of books includes literature for students and aspiring public servants. Giving women access to these books increases the likelihood of equality in job prospects.
The decision for the construction of the new library was taken by the District Development Committee (DDC) in Khan Abad. Technical and financial assistance for planning and managing the construction and equipping the building came from Germany's Ministry of Economic Cooperation and Development (BMZ) through its regional capacity (RCD) program.
As part of Germany's cooperation with Afghanistan, the Regional Capacity Development (RCD) program is financed by the German Federal Ministry for Economic Cooperation and Development (BMZ) and implemented by Deutsche Gesellschaft für Internationale Zusammenarbeit (GIZ) GmbH. In six provinces in northern Afghanistan, RCD supports its partners' development priorities in the provinces and districts, while at the same time providing training and coaching programmes for civil servants. With its broad range of activities, the program aims at increasing Afghan ownership of the development process, strengthening state institutions and promoting transparency and inclusiveness.
---
---
Related Articles
A power transmission line, with a capacity of 4.6MW, was officially inaugurated in Deh Sabz district of Kabul on Saturday.
The signing ceremony of 12 development projects was held in northern Baghlan province. The projects, including 10 schools and 2
Afghanistan imports $400 to $500 million worth of medicines yearly which is a major blow to the local economy. Addressing