New NGO to steer German supported Afghan-schools in Kabul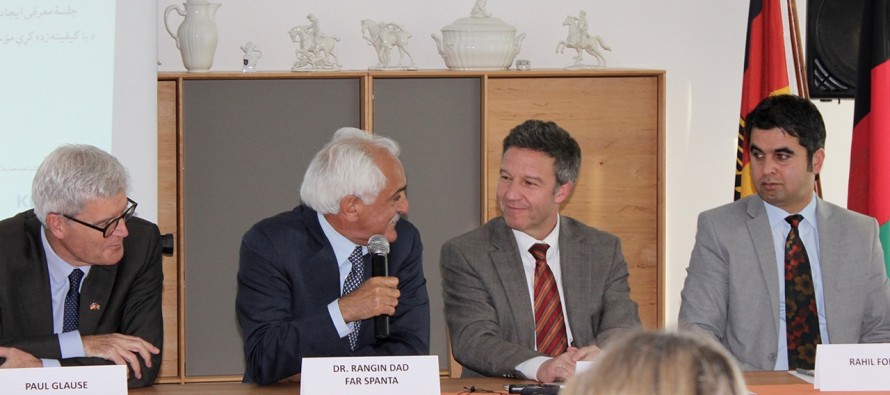 A new NGO, the Afghan Education for Excellence Organization (AEFEO), will work to improve the quality of three schools funded by Germany in Kabul: Jamhuriat, Amani and Aisha-e-Durani.
The three educational institutions have been granted a high level of independence in their management. To make full use of this freedom, they decided to start an NGO that will oversee and coordinate all three schools. AEFEO will provide consulting in the field of management.
The new NGO will help develop a strategy on how to offer all-day, year-round classes and lessons. It will design a financial plan that will allow these educational facilities to become financially independent from donors in the long term. Furthermore, AEFEO will oversee professional development of teachers and management staff.
Besides these strategic tasks, AEFEO will upgrade curricula for natural sciences and IT and set up a facility management system to ensure the schools are well maintained. The NGO will also introduce an admission procedure that only allows high performing students to enroll.
The NGO's Board of Directors plays an important role, with Dr. Rangin Spanta, former Minister of Foreign Affairs, and Dr. Sima Samar, Chairperson of the Afghanistan Independent Human Rights Commission (AIHRC), as members.
At the inauguration of the NGO, Dr. Spanta pointed out that Germany is well-known for its reputation in the fields of technology, engineering, philosophy and literature. He expects this expertise will be applied to the three German-supported Afghan schools to transform them into model schools. He pledged to support AEFEO to the best of his capabilities.
AEFEO's rules and regulations allows for an assembly of pupils' parents to put forward ideas and suggestions together with the Board of Directors to decide on how to make the three schools a model for others.
The AEFEO inauguration ceremony was attended by Mr. Mohammad Ibrahim Shinwari, Deputy Minister of Education, and, Mr. Rahil Formuly, Deputy Ministry of TVET, the directors of the three schools and representatives of the German government's programme for strengthening German-supported schools.
The NGO is funded by the German Federal Foreign Office.
The aim of the program to "Strengthen German-supported Schools in Kabul" (SGS) is to improve the teaching quality in the aforementioned institutions. The schools receive support to improve teaching and management skills. They also receive material for lessons and new buildings. SGS helps the schools on their way to all-year, whole-day-schooling.
---
---
Related Articles
President Mohammad Ashraf Ghani announced approval of the restoration of the historic Dar-ul-Aman Palace on Wednesday. The announcement was made
The World Bank approved today a $100 million grant from the International Development Association (IDA) to help the government of
Indian organization The Jaipur Foot has signed an agreement with the Afghan government to supply 1000 prosthetic legs to terror