New police headquarter inaugurated in Ghazni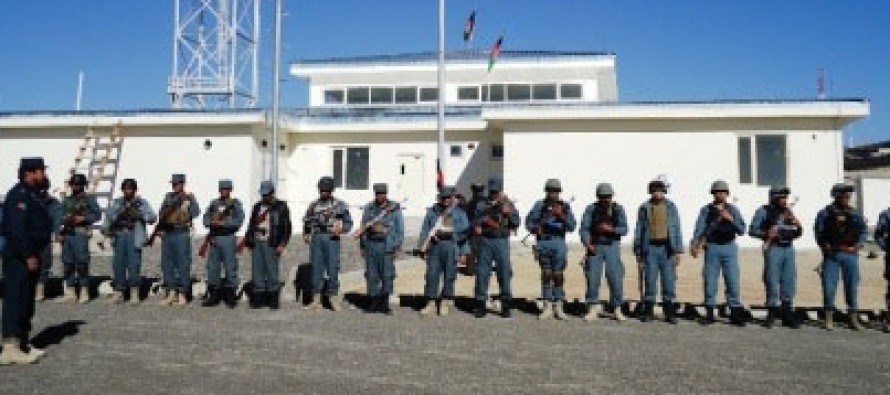 Built on a 5 acre land at a cost of USD 700mn, a new police headquarter was inaugurated on Tuesday in Dah Yak district of Ghazni.
According to Ghazni Police Chief Mal Paswal Zahid, the project is funded by United States Agency for International Development.
The project is established after a series of complaints from the police headquarter employees about the lack of space and proper facilities.
Meanwhile, Police Chief Zahid said work on the construction of headquarters in the districts of Waghet, Jaghato and Khogiyani has started as well and will soon be fully completed.
He called on the international community to launch similar projects in the rest of the districts of the province.
According to report, most districts of the province are deprived of proper administrative buildings.
The launch of this project sparked a number of reactions from the Ghazni Provincial Council.
Abdul Jami Jami, Head of the Provincial Council said the project started without coordination with local authorities.
He added the Provincial Council could not supervise the project.
According to Mr. Jami, lack of proper supervision and lack of coordination with local authorities results in a high likelihood of embezzling the aid money.
---
---
Related Articles
The 1397 fiscal year budget was approved in principle during a meeting of the cabinet of ministers under the chairmanship
A USD 62mn project, provided from the development budget of the Ministry of Water and Energy, is granted to a
The installation of electric traffic signals was launched in Kandahar City on Sunday as part of a joint plant of