New restrictions at the border between Afghanistan and Tajikistan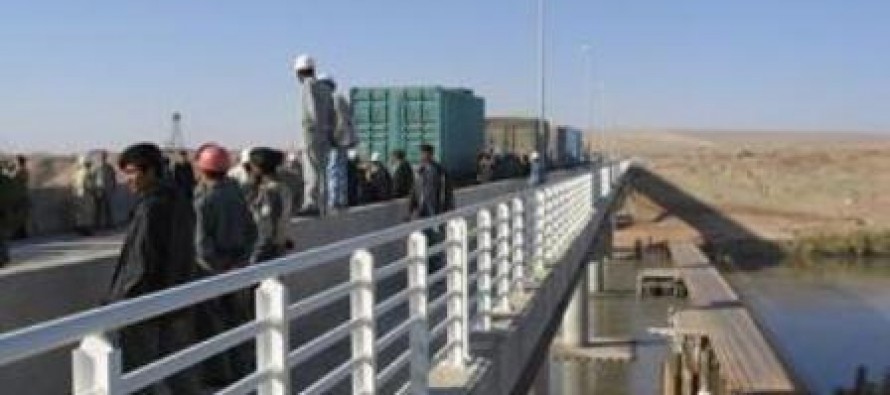 Security officials have reported about new restrictions at the Sher Khan port, the border between Afghanistan and Tajikistan.
General Habibullah Sayed Khaili, border police commander in Northern and North Eastern Afghanistan, said new restrictions are expected to be put forward to the Afghan government at the Sher Khan Port.
"Presently, goods can enter and exit throughout the day and night at the Sher Khan Port. This is going to be limited for night time only," said commander Sayed Khaili.
He added that the new plan proposed has specified the time period from 6:00am to 6:00pm or 7:00pm.
The port has witnessed a high volume of goods transit in the recent years.
Most Afghan goods are exported to central Asian countries through this port.
Sher Khan Bandar is a border town and a port in the Kunduz Province of Afghanistan, next to the Panj River near the border with Tajikistan. Its old name was Qezel Qal'eh. It was renamed after Sher Khan Nashir, Khan of the Kharoti tribe, and governor of the Kunduz region in the 1930s.
The town began to grow in the last decade, particularly after the 2007 completion of the Tajikistan–Afghanistan Bridge at Panji Poyon. This boosted trade between Afghanistan and Central Asia with as many as 400 shipping trucks coming to Sher Khan Bandar every day. It also made many local shop owners very rich.
Kabul has not yet responded to the new plan.
---
---
Related Articles
The Afghan Central Bank, Da Afghanistan Bank (DAB), has announced to sell USD 12mn on Saturday. DAB requested qualified dealers
Afghan government has begun distribution of improved wheat seeds to farmers in southern Helmand province. According to Pajhwok Afghan News
The Government of France has announced a contribution of €400,000 (US$ 424,000) to the World Food Program (WFP) to assist