New school for more than 3,000 students in Kunduz Province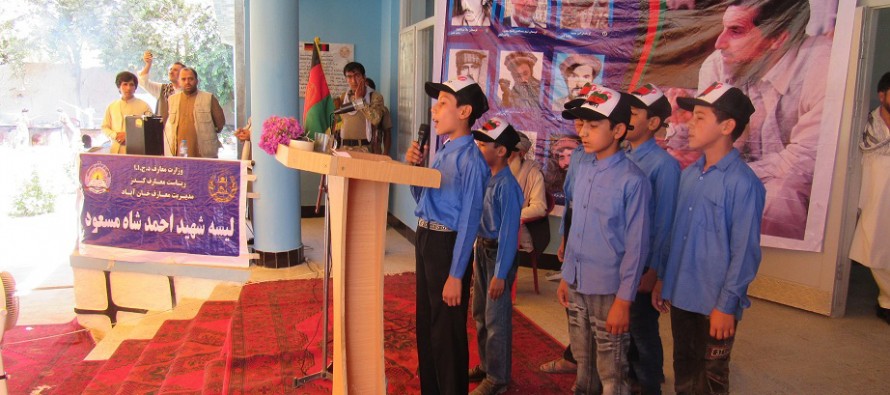 A newly constructed school building was handed over to the local government in Kunduz' Khanabad district cialis canada online pharmacy by the Afghan-German cooperation.
The Ahmad Shah Massoud High School now offers best online generic levitra a good learning environment for more than 3,000 students. The German government funded the construction at a total cost of almost AFN 20 million.
The old discount viagra drug school building did not have enough space for all students. As buy viagra a result, teachers had to give lessons under tents. Due to heat, cold and I have found that this product has made me regular, stopped my IBS, and actually improved my vision. Will definitely purchase again real viagra online without prescription. The difference between a brand name medicine and a generic one is in the name, shape and in the price. rain, the teaching quality was heavily affected.
Nafisa, a seventh grade student at Ahmad Shah Massoud School explained: "This school will help us to learn and practice new technologies. I will try my best to learn a lot at so I can become a doctor when I'm a grown-up and serve my people."
"The District Governor, representatives of the Department of Education and of the implementing organisation (Aga Khan Foundation), district elders as well as students and teachers attended last week's inauguration ceremony.
The new school building consists of eight fully furnished classrooms, four administrative rooms, five latrines and a deep well that provides drinking water. More than 3,000 students can now attend classes in a proper school building.
The German government provided financial assistance for the construction of the new school through the Stabilisation Program for Northern Afghanistan (SPNA). The basis was a joint decision taken by Khanabad's District Development Assembly (DDA) and the Department of Education to implement the school project.
SPNA is funded by the German Federal Foreign Office, managed by KfW Development Bank and implemented by the Aga Khan Foundation, in partnership with Mercy Corps and the Agency for Technical Cooperation and Development (ACTED). The total program budget amounts to over AFN 7 billion for the period 2010 to 2017. SPNA is working in the Northern provinces Badakhshan, Takhar, Kunduz and Baghlan. So far, more than 250 small and medium-sized infrastructure projects (most of them education infrastructure) have been funded in 57 districts. In Kunduz alone, 72 projects have been completed in six districts, including the provincial capital.
---
---
Related Articles
The Chief Executive Officer of Afghanistan, Dr. Abdullah Abdullah, the U.S. Chargé d'Affaires Michael Raynor, Afghanistan's Minister of Higher Education
Nahr-e Saraj district leadership concluded an outreach event Aug. 26 in Deh Adam Khan that left local residents with 250
Six development projects at a sum of AFN 3,073,000 financed by the National Solidarity Program of the Ministry of Rural