New school opened in Talukan village, Kandahar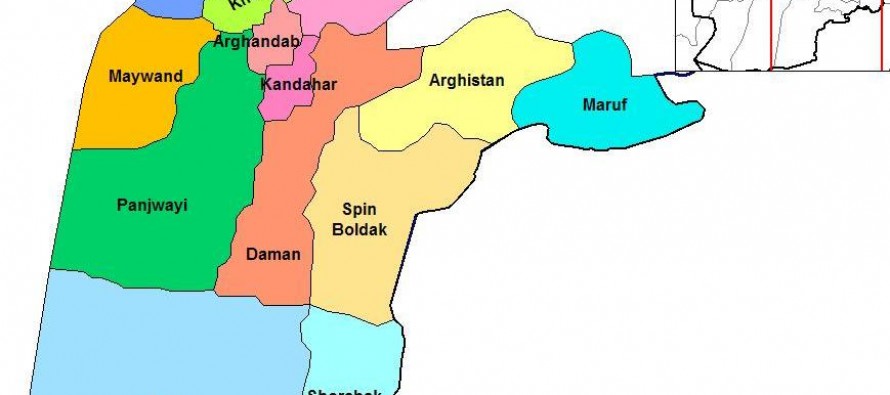 Leaders from the Government of the Islamic Republic of Afghanistan opened a school in Talukan village with a ribbon cutting ceremony in Panjwai district, Kandahar province, Jan. 26.
District Governor Haji Faizil Mohammad, District Minister of Education Izatullah, District Chief of Police Sultan Mohammed, District Health Officer Sayeed Abdullah, Malik Jan Agha, Mullah Shariffuddin and over 30 elders and villagers stood before a green 20-foot ribbon before the start of the ceremony. Provincial Minister of Education Shir Agha Safi cut the ribbon marking the school opening as students applauded.
Afghan National Army Special Forces, Afghan National Army and Afghan Local Police facilitated the ceremony and provided security.
"Fortunately, thanks to the ANA and ANASF, this village and the surrounding area is secure enough for this event," said the District Governor while addressing the crowd. "We have around 80 to 90 students in attendance and hopefully soon the rest of the children will s tart coming to school as well. All of the people seem very happy about this school and we will make sure that everyone who attends this school feels safe and stays safe."
Several attendees, including the school teacher spoke during the opening ceremony.
"We have a lot of children coming to this school and the number of students is constantly increasing," said Izintullah. "I believe a lot children did not attend because of the Taliban. They are the ones
threatening our families, our children. The ANA and ANASF have done a very good job to ensure school safety, making it possible for the children to learn."
Malik Agha's son, a 10-year old honor student, also gave a speech about the importance of education.
"The enemies of Afghanistan send their children to school, but they don't want Afghan children to go. They continue killing innocent people, and burning down our schools," said the young student.
"Afghanistan is a strong country, full of strong people who defeat their enemies. They will never be able to keep the Afghan people away from education. Afghan people have been through a lot, but they still go to school and defend our villages."
The school's official opening strengthened ties between villagers and the Afghan government. The Ministry of Education as well as district and provincial leadership will ensure that access to education is maintained in the Talukan area.
---
---
Related Articles
Street children and orphans were gathered for Children's Day celebration in Park-e-Ariana, Mazar-Sharif. About 400 people attended the event, 300
Feyzabad's Provincial Governor signed the contract for the operation and maintenance of the 103-kilometre long Feyzabad – Kishim Main Road
According to the Traffic Department in Herat city, the number of women turning to driving has reached its record high