New vocational training campus opens its doors in Balkh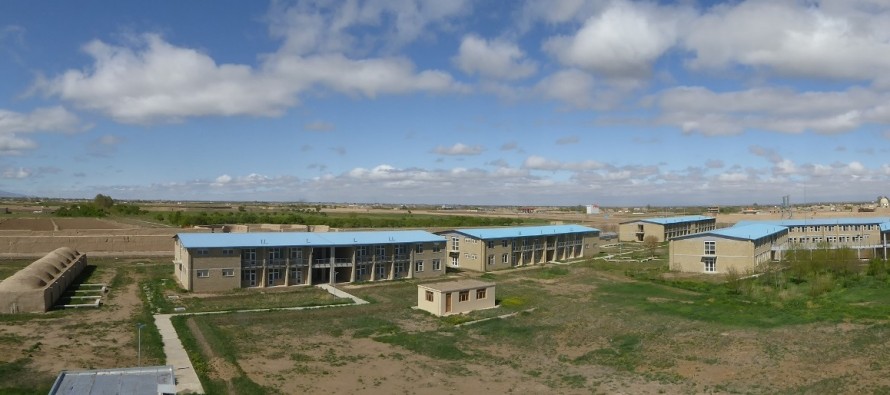 A new campus for technical and vocational training and education (TVET) was officially opened in Takhta-Pul, approximately eight kilometres west of Balkh's capital, Mazar-e Sharif, on Tuesday.
The campus consists of three institutes: the Technical Teacher Training Academy (TTTA), the Agricultural Veterinary Institute (AVI) and the Engineering College (EC). The college will be finalized at a later stage in 2016.
Together, these institutes will host over 1,900 students. The project comes at a cost of about AFN 700 million, funded by the German government, through the KfW Development Bank.
It is estimated that 150 students will graduate each year from the TTTA. They will study technical and mechanical or business and accounting subjects for five semesters. After the successful completion of their studies, they have the skills to work as teachers in vocational training institutes. These offer Afghan apprentices theoretical knowledge of their profession and a formal qualification.
The modern and well equipped Agricultural Veterinary Institute can host over 720 students and will allow young Afghans to learn agricultural and veterinary trades. All institutes have spacious student halls, kitchens and leisure facilities.
The whole campus is open to both female and male students. It is expected that it will attract a high share of women, thanks to its proximity to the cities of Balkh and Mazar-e Sharif.  Once the campus is fully completed, it will be run and maintained by the Deputy Minister of Technical and Vocational Education and Training.
The German government will assist, however, with setting up an organisational structure, training management staff and designing a syllabus for classes that are taught in the different institutes.
Today, the Minister of Education, the Deputy Minister of TVET, the Acting Deputy Governor of Balkh, and the Head of Division in the German Federal Ministry for Economic Cooperation and Development (BMZ) officially opened the new campus. The German General Consul, Representatives of the Provincial Council, the Provincial Education Department, the community and students were present as well.
The Minister of Education, Assadullah Hanif Balkhi thanked the German Cooperation in investing on the construction of TVET Infrastructure, he highlighted the importance of TVET, which enables Afghan youth to become skilled and which creates job opportunities, that both will serve the country. Mr. Oswald, Head of Division at BMZ, in his address underlined, "a solid base of skilled craftsmanship is indispensable for sustainable economic growth in Afghanistan. Vocational education can be an important tool in the fight against poverty in Afghanistan but it must target the right groups."
The infrastructure measures at Taktha-Pul campus are part of the German funded program for Technical, Vocational and Educational Training (TVET). On the one hand, training facilities in Afghanistan's Northern provinces and Kabul are constructed under the program, implemented by KfW Development Bank. On the other hand, it supports institutional and capacity development of TVET, which is done by Deutsche Gesellschaft für Internationale Zusammenarbeit (GIZ).
---
---
Related Articles
By Mohammad Naeem: According to a press statement, Da Afghanistan Bank-DAB (Afghanistan's central bank) will auction sixty million US Dollars
Agriculture officials in Herat reported that sericulture has witnessed an unprecedented growth. Faqir Ahmad Bayangar, Head of the agriculture department
The Cabinet has approved a privatization plan for the New Kabul Bank, previously known as Kabul Bank, once the country's