New vocational training institute to open in Taloqan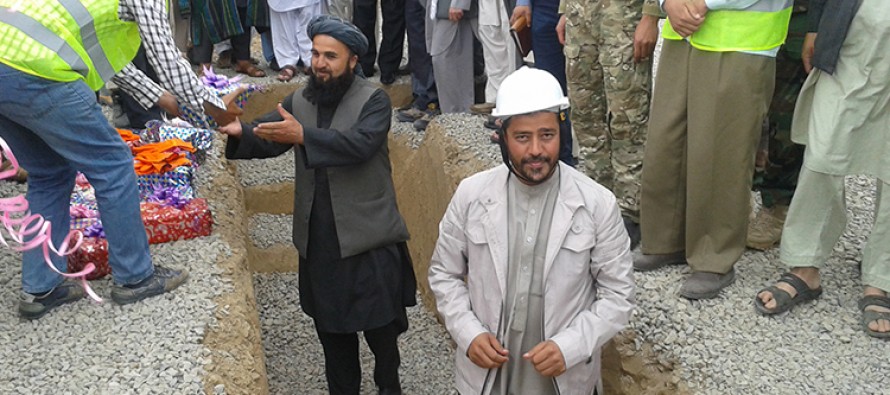 The construction work for a new vocational training institute was officially inaugurated in the outskirts of Takhar's provincial capital Taloqan on Tuesday.
The new "Technical, Mechanical & Accounting, and Commerce Institute" (TMAC) will be home to about 620 students. All of them are studying in the fields of auto-mechanical, mechanical, electrical, plumbing, administration, banking/accounting, business and IT-software trades. The construction of the new campus is expected to be completed in early best way to buy cialis 2017.
The German government, through KfW Development Bank, is funding the project at an estimated cost of AFN 250 million.
The new institute will provide Afghan apprentices with purchase viagra usa a learning environment where they can gain theoretical knowledge of their profession. Apart from spacious and lucid student halls, the campus will be equipped with a kitchen and leisure facilities.
The Coordinator of the German Ministry of Economic Cooperation and Development, Dr Frank Pohl, said: "The demand for vocational training that prepares students for the professional world is very high in Afghanistan. Training facilities like TMAC are badly needed because they improve young people's job opportunities and thus their futures."
The TMAC is currently under construction and is expected to be finished prior to the start of the Afghan academic buy brand name levitra made in usa year 2017. Once the works will be fully completed, the institute will be order usa viagra online handed over to the Deputy Ministry of Technical and Vocational Education and Training. With the support of the Afghan-German cooperation, the Ministry will run and maintain the institute.
The construction of the new campus in the outskirts of Taloqan is part of the German program for Technical, Vocational and Educational Training (TVET), funded by the German Ministry of Economic Cooperation and Development (BMZ). On the one hand, training facilities in Afghanistan's Northern provinces and Kabul are constructed, implemented by KfW Development Bank. On the other hand, the program supports institutional and capacity development of TVET, which is done by Deutsche Gesellschaft für Internationale Zusammenarbeit (GIZ) under the umbrella of Afghan-German cooperation.
---
---
Related Articles
Southern Ghazni's residents urged the government to kick off the reconstruction work on the Band-e-Sultan Dam. The government had promised
Various government departments in Nangarhar province have outstanding power bills that have amounted to 789 million afs since 2006 that
According to reports, Kabul Airport's Instrument Landing System (ILS) is not properly functioning, which could be risky for incoming flights.