New Year Festival, a good opportunity for marketing Afghan products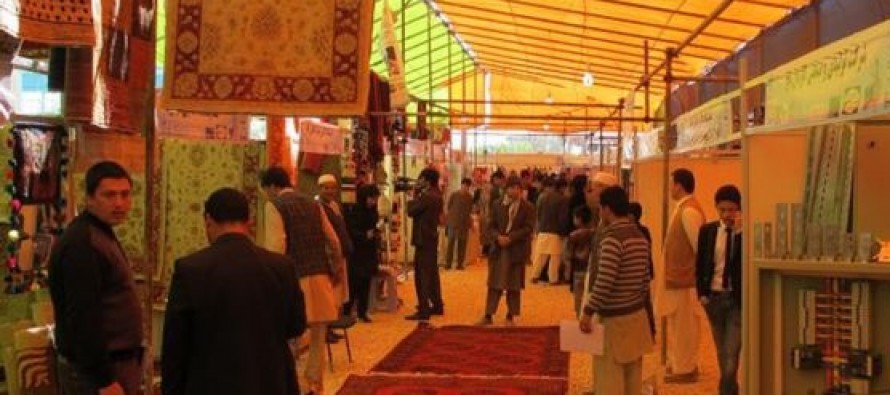 On the days of Mila Gul-e-Surkh in Mazar-e-Sharif, sales of Afghan products witness a drastic increase.
Mila Gul-e Surkh, the Red Flower Festival, is an ancient 40-day event that takes place in the city of Mazar-e-Sharif. Thousands of Afghans from across the country come together to welcome the New Year or Nawroz. During this time, deserts, hillsides, parks, and even rooftops and walls surrounding residential houses are covered with wild red tulips and delicate poppy flowers. Families gather in many of the city's natural parks and deserts to enjoy the scenery of this colorful time of the year and wish for a prosperous year ahead.
According to the salesmen, their sales are boosted by 30-40% on the days of Mila Gul-e-Surkh.
"We have a lot more customers on New Year days than the normal days. People from other provinces and from outside of Afghanistan visit Mazar-e-Sharif. They take gifts, such as Sher Perah, Nabat and other kinds of sweets, back with them."
Industrialists in the city also try to lure the visitors by holding exhibitions of their products.
"More than 7000 visited the exhibitions. Our industrialists put on display their various products to introduce to the local and foreign visitors and attracted many customers," said Dr. Mohammad Hashim Barna, Head of Industries and Commerce Department in Mazar-e-Sharif.
---
---
Related Articles
Afghan Ministry of Commerce & Industries (MoCI) have reported a 4% rise in Afghanistan's Qaraqul exports. With about 45,000 pieces
The United Arab Emirates  and Afghanistan signed a memorandum of understanding (MoU) on manpower recruitment on the sidelines of the
Russia has supplied 10,000 tons of fuel to Afghanistan to help stable the oil prices in Afghanistan. The contract for