Newly opened bread shop in Kabul committed to health and good taste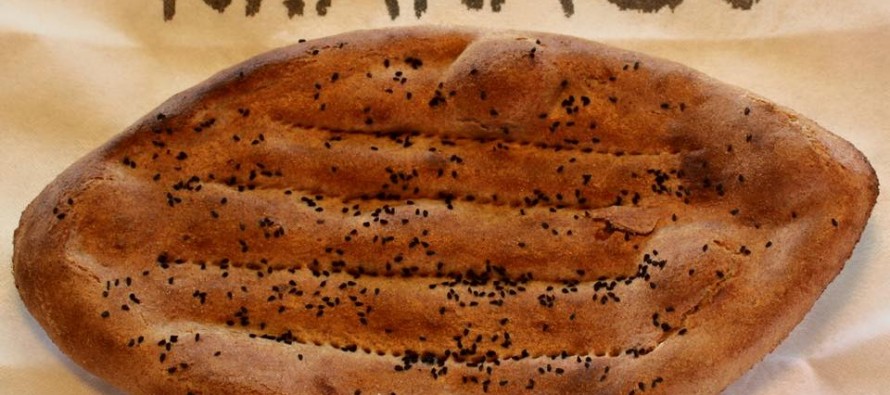 KHANAGi (Dari word for homemade) is a newly opened bread shop in Shahr-e-Naw area of Kabul that offers whole grain Afghani bread.
Keeping the cultural heritage and traditional methods of baking, KHANAGi makes the whole grain bread in a wholesome and nutritious manner.
The bread shop uses grain grown by local Afghan farmers.
"We oversee the entire milling process to ensure our grain retains all its essential nutrients, and to guarantee that we are baking only the best and nutritious bread," says a statement from KHANAGi.
The homemade whole grain Afghani breads are topped with selected healthy toppings such as black seeds, sesame seeds, walnuts and raisins.
KHANAGi also offers a selection of healthy sides; such as locally sourced fruit jams, locally produced paneer, khagina, halwa, qaimaq, to complement the freshly baked breads.
Naan (Dari word for bread)is an essential part of Afghan diet. No meal is complete without Naan. Afghan bread is known for its unique taste and cooking method. It is baked in a tandoor, a cylindrical oven. The dough is shaped and then stuck to the interior wall of the oven to bake.
---
---
Related Articles
Finance Minister Eklil Hakimi met with the Ambassador of Norway Mari Skare and conferred on various topics including Norway's cooperation
The Pak-Afghan Joint Chamber of Commerce and Industry (PAJCCI) has opened in Karachi on the 13 March in a move
Piotr Łukasiewicz, during his visit to Ghazni province, promised that his country will continue assisting Ghazni province. According to