No cargo train arrived in Hairaton from China since railroad inauguration in Sep 2016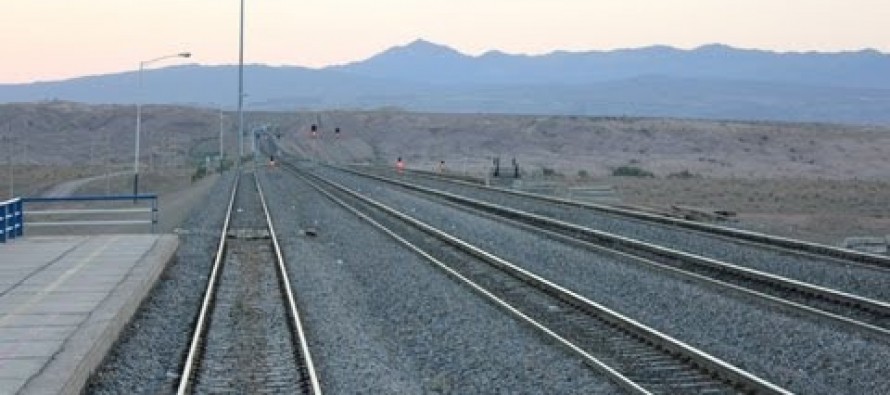 Not a single cargo train has arrived from China at the Hairaton port ever since the railroad inauguration on September 7, 2016.
The first cargo train arrived in the north of Balkh province of Afghanistan, after a 15 day journey, from China's Jinagsu province passing through Kazakhstan and Uzbekistan. The new railway route is part of efforts to improve logistics linking nations under the "Belt and Road" initiative.
Two trains were scheduled to arrive each month; however, no other cargo train has arrived Hairaton since the inauguration of the railroad.
Traders in Balkh have demanded an active export and import process on the railway track for being cost-effective.
Afghan traders are in dire need of alternative trade routes to avoid using Karachi port of Pakistan where they are continually facing tensions from the authorities.
Moreover, Balkh Chamber of Commerce and Industry chief Nasir Qasimi said the Afghan government had spent millions of dollars on the railroad.
He added that Afghan traders faced difficulties in tax clearance after their goods arrived for the first time through Hairaton port from China.
Meanwhile, Balkh's local government officials said the matter would be taken to Kabul officials to resolve the problem.
---
---
Related Articles
Hundreds of handicrafts made by Afghan women were sold at an exhibition held in a military camp of the International
A one-day workshop aimed at raising awareness about importance of insurance in the country was held by the Afghan Ministry
The Executive Board of the International Monetary Fund (IMF) today approved a three-year Extended Credit Facility (ECF) arrangement for the