No contract was signed with the Indian consortium on Hajigak mine: Afghan Mines Minister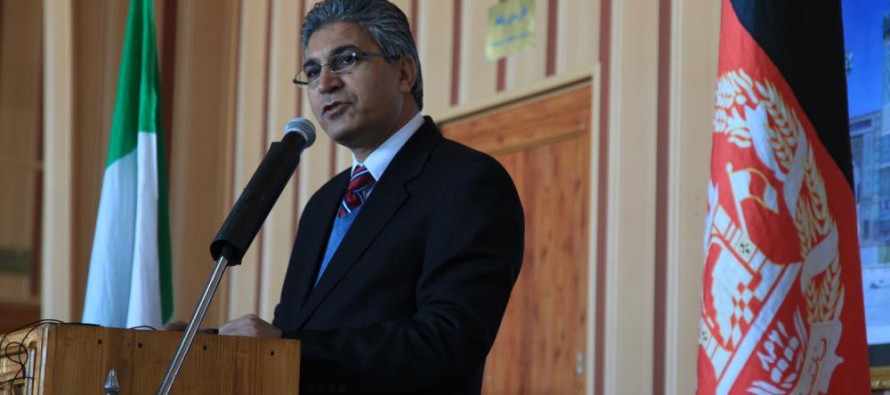 Afghanistan's Mines and Petroleum Minister Daud Shah Sabah cleared the air around the Hajigak mining contract and maintained that no contract was signed with the Indian consortium.
Earlier this week, reports came out that a consortium led by the Steel Authority of India Ltd (SAIL) scrapped the Hajigak iron ore project, which was worth USD 10bn.
A number of analysts linked the decision of the Consortium to President Ashraf Ghani's pro-Pakistan foreign policy in particularly to the signing of an intelligence agreement between Pakistan and Afghanistan.
Some blamed the government for their lack of management.
Minister Sabah announced on Monday that Afghan government and the Consortium were not bound by any contract and said that the Consortium leading the bidding process was always allowed to pull out of its bid.
"Two companies were selected in 2010, when Hajigak mine in Bamyan was put up for bidding. No contract was signed," said Sabah.
He further assured that Afghan government would make all future mining contracts transparent and the general public would be made aware of any contracts signed with any party.
---
---
Related Articles
Set up in 1940, the New Baghlan Sugar Company (NBSC) is making a transition to the Afghan government's control. The
Afghanistan is endowed with minerals that could be worth a trillion dollars. Both the Afghan government and their international partners
Kabul city is offering a number of trendy supermarkets that sell a wide variety of consumer products at fixed prices,