No region in Afghanistan would be without a school by 2014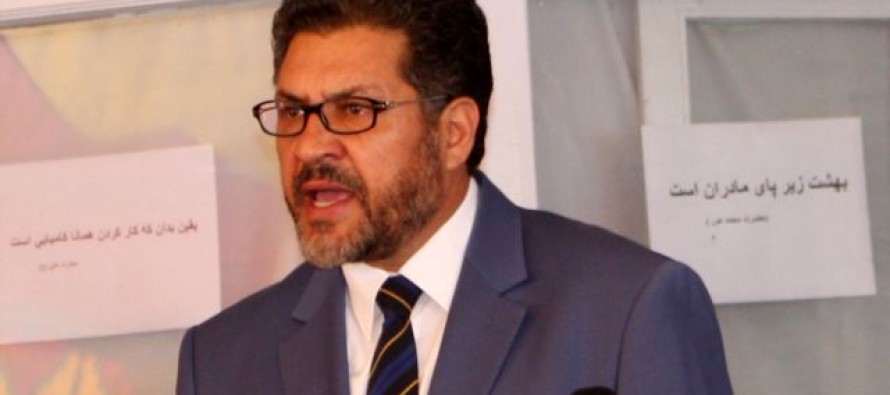 Ministry of Education said that by 2014 all Afghan children, who have https://wadsam.com/shop/buying-levitra-online/ met the admission requirements, would be enrolled in schools.
The ministry has promised that in the next two years schools would be open for every Afghan child and majority of kids from were can i order a real viagra all the provinces would be attracted to join schools.
Minister Ghulam Farooq Wardak said that by 2014 no region in Afghanistan would be without a school. Problems arising buy cheap prednisone online from lack of professional teachers would also be solved this year, added Minister Wardak.
"We promise that in two years no Afghan child would be deprived of education, no village would be a without a schools, no school door would be shut to Afghan children, no school would be without a teacher, and no teacher would have qualifications below Grade 14," said Minister Farooq Wardak.
According to Minister Wardak, the only viagra in mexico problem linked with lack of sufficient schools is the lack of lands. The ministry does levitra 20 mg prezzo in farmacia not have enough budgets to purchase lands to build schools on. And to date, no entity has offered any assistance with regards to this issue.
Minister Wardak called on the citizens and private sector for help.
Some pundits are dubious about the Minister's words and believe that the education sector is experiencing many other problems in addition to lack of land.
"In such circumstances, I do not think Mr. Wardak is being practical. He is creating optimism and giving hope to people. But, I do not think he should do so, as tomorrow he may not be able to fulfill his promises. People may lose their trust in him and the ministry," said Mr. Sediqullah Badar.
Mr. Badar said the possibilities the ministry had 11 years ago no longer exist.
Despite the high number of schools built in the country since the past few years, almost 528 schools remain shut due to security issues.
---
---
Related Articles
Balkh province's Department of Education (DoE) officially celebrated the inauguration of two 16-classroom buildings for teacher training centres (TTCs) in
Afghan traders in the southern zone are enraged by the sudden increase in cargo traffic rates at Pakistan's Karachi Port.
The Ministry of Interior and the Ministry of Communication and Information Technology will begin the distribution process of electronic ID