Norway pledges USD 130mn to Afghanistan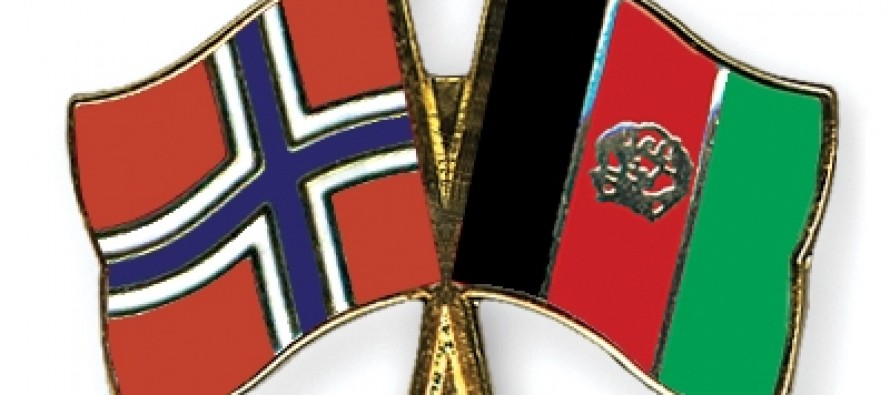 Norway's Ambassador to Afghanistan announced that USD 130mn would be released in aid to the Afghan government during his visit to Faryab province on Wednesday.
"Norwegian government will pledge an annual aid of USD 130mn to Afghanistan until 2017. Twenty percent of the aid money is allocated for the development of Faryab province," said the Ambassador.
The Ambassador said the aid money allocated for Faryab province is based on the demands of the province. He asked the governor to specify any problems presents in the projects that have been so far implemented in the province by the Norwegian government.
Meanwhile, Governor Mohammadullah Batash expressed his gratitude for the all-time support from the Norwegian government and highlighted his suggestions for further development of the province.
"Our university needs a dormitory in order to be able to provide accommodation for the students who have come from across 33 provinces of Afghanistan to study in Faryab province. This has been a major problem for many of the students, mainly our female students. Our youths are also faced with unemployment as a result of which some of them turn to drugs. We need your cooperation in the sector of education, agriculture, irrigation and good governance."
Norway has executed hundreds of rehabilitation and welfare projects all across Faryab province.
---
---
Related Articles
Afghan Agriculture, Irrigation and Livestock Ministry has undertaken construction of eight large cold storage facilities across six provinces in an
Two schools and a hospital were inaugurated in Qala Naw city of Badghis province, said officials. The three projects were
Afghan Finance Minister Hazrat Omar Zakhilwal called on Ministry's officials to tackle the issue of corruption in the customs department.